​83% of Rome's police call in sick on New Year Eve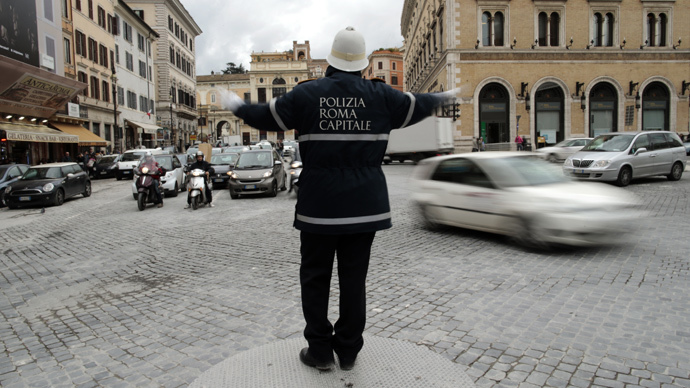 Some 83.5 percent of Rome's police scheduled to work on New Year's Eve called in sick. Italian authorities are threatening disciplinary actions against those officers who never showed up as some 600,000 people welcomed 2015 on the streets of the capital.
Initially some 1,000 municipal police officers were scheduled to provide safety in Rome on that night. Those 835 who failed to show up to work mostly cited excuses such as donating blood or suddenly surfaced physical "disabilities", La Repubblica reports.
Italy's public service minister Marianna Madia warned on Twitter that disciplinary action may be taken against the officers, once the investigation of the incident is complete.
At http://t.co/OpLkV3SKaZ -- #colosseum#rome#roma don't think a New Year's Eve will ever top this one @birchy... pic.twitter.com/AhiPu6aYBk

— scenesfromrome (@scenesfromrome) January 2, 2015
Rome's Mayor Ignazio Marino said in a Facebook post that the officers' actions on that night was a failed attempt to "ruin" the New Year celebrations.
"They did not succeed in ruining the city's party," Marino said, The Local reports. "But those who with their unjustifiable absences tried to ruin everything, have to be held to account."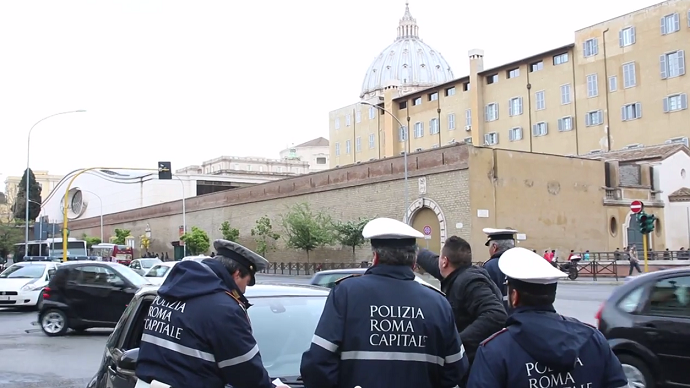 Marino's deputy, Luigi Nieri said an investigation is on the way and "in a short time we will have the results on which to decide if there is a legal case to answer," the publication quotes.
The latest move by the officers, follows a police rift with the government where for months both were unable to work out changes to their salaries and working conditions.
così si festeggia l'anno nuovo a Roma pic.twitter.com/9nVXuIv4p4

— josep solervicens (@jsolervicens) January 2, 2015
Following the embarrassing incident, Prime Minister Matteo Renzi said that employment laws needed to be changed. "This is why we are changing government employment laws in 2015," he tweeted. The government reforms of the civil service would not be stopped, Madia added.
Rome police 'sick' on New Year's Eve - http://t.co/e3WvSdpZBSpic.twitter.com/Oer1GoIfSy

— Copwatch News (@CopwatchNews) January 2, 2015
Yet police representatives stressed that Rome's force is seriously understaffed and overworked, and many of the officers were expected to work overtime on New Year's Eve.
"Managing holiday plans and staffing shortages were underestimated," said police union secretary Stefano Giannini, according to AdnKronos news agency. "There are 5,900 of us and there should be 9,400. With these numbers we can no longer provide a 24 hour service seven days a week."
You can share this story on social media: