Riot police disperse anti-govt rally in Bahraini capital (PHOTOS, VIDEO)
Clashes between riot police and demonstrators have erupted in Bahrain for the fifth day in a row as the activists demand the release of Sheikh Ali Salman, the head of the largest Shiite opposition party in the Kingdom.
Police used tear gas to disperse a crowd following a rally that started after prayers at Manama's Mumen mosque.
Not the new year fireworks but post-prayers tear gas in manama tonight #bahrainhttps://t.co/yeWyXNz0zn

— Free Shawqi Radhi (@FreedomPrayers) January 1, 2015
"Dozens of people... including women and children, were arrested," Bahrain Observatory for Human Rights said in a statement. Arabic news sources also reported injuries.
READ MORE: #BahrainSchism: Anti-govt protests break out after arrest of Shia opposition leader
The protest movement demands the release of the opposition leader of the Al-Wefaq party. Before the Thursday's rally in the capital, protests centered on the villages surrounding Manama.
Tear gas in Aali village right now ! #Bahrain@hrw@UNrightswire@StateDept@eu_eeas#UK#EU#USApic.twitter.com/amPpXZdQ0N

— Bahrain (@mowalee) January 1, 2015
Salman was arrested on Sunday and charged with seeking to overthrow the ruling Sunni family. A number of countries including the US and Iran have expressed concern over the detention of the opposition leader.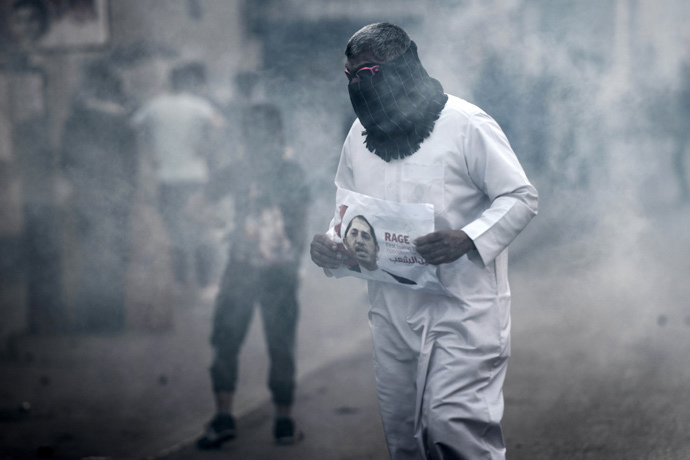 The country's Interior Ministry have banned further protests scheduled to take place on Friday, as Bahraini security forces continue suppressing the Shiite-majority population. Bahrain's leadership has relied heavily on other Sunni monarchies in the Persian Gulf, including Saudi Arabia.
OP-EGDE: 'Arrest of Shia opposition leader endangers Bahrain's stability'
Bahrain has been accused by human rights groups for brutally clamping down on protesters, with the government in Manama using harsh counterterrorism laws to prosecute human rights activists.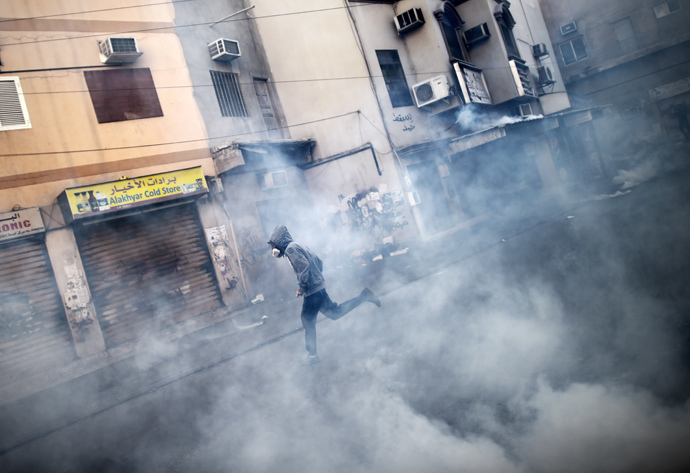 You can share this story on social media: