Paint them black & white: Italian circus busted for disguising dogs as pandas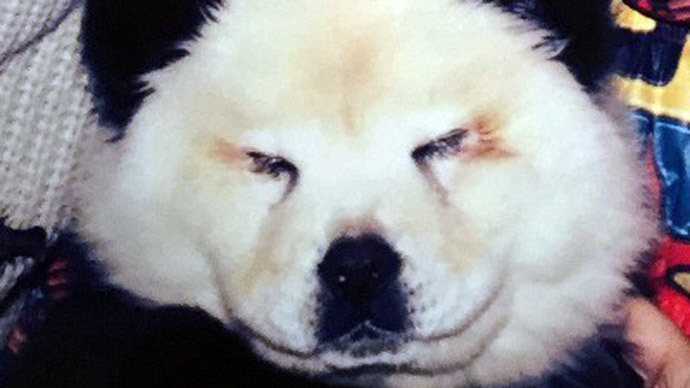 Italian police have raided a circus that was making money off painting chow chow puppies as pandas – and charging for a photo with them.
A unit made up of forest rangers and veterinarians busted the circus that was visiting the northern Italian town of Brescia, located near Milan.
It was discovered that the owner was using fake pet passports indicating the animals to be six months old, when in reality they were much younger. The two white pooches were imported from Hungary.
The owner has been charged with the use of false documents, and authorities are still deliberating whether to pursue further changes – including animal cruelty and fraud.
A circus in Italy has been closed after trying to pass off two dogs as pandas http://t.co/arCuOX6yhlpic.twitter.com/q6R1IvOoez

— Rebecca (@bookworm1979) December 23, 2014
A spokeswoman for the Italy State Forestry Corps said the dogs were in good health. The only problem spotted was watering eyes, largely due to "continuous flash to which they were exposed."
Before the start of the show, visitors could pay to have their pictures taken with the two fake pandas.
The dogs have remained with their owners, under the condition that they will no longer be involved in the circus shows.
Meanwhile, the circus has denied that it has been involved in trickery. Its secretary, Riccardo Gravina, stated that it is "obvious they are dogs," adding that "no animal was mistreated. They are like children to us," The Independent reported.
You can share this story on social media: