Circus taught not to clown around with 4-year-old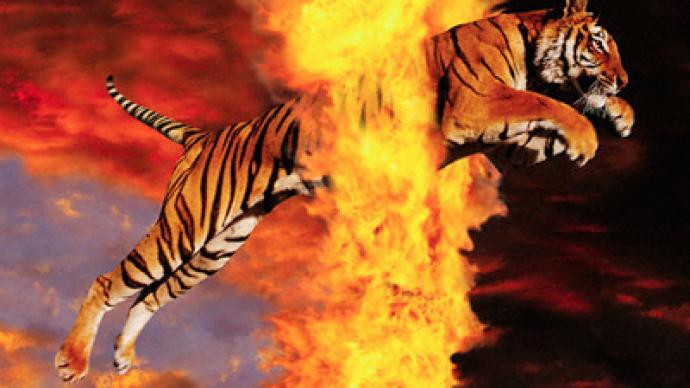 A four-year-old boy has won a lawsuit over a Kazakh circus, which failed to show him a lion and a tiger.
In early 2011, a four-year-old Zhenia Golovin's mother Irina filed a lawsuit in his name, concerning a circus performance called "The New Year Asiada", Lenta.ru reported. The show advertisement promised a stunt with trained lion and tiger, but spectators never saw the animals. Following the performance, Irina Golovina demanded her ticket money back and asked the circus to pay her almost US$6,000 in compensation in damages. According to the woman, her son was very upset that he did not see the tamed animals, thinking that his mother had lied to him. Irina Golovina failed to win the case in court the first time around, but her complaint has eventually been satisfied. According to the latest ruling, the Kazakh state circus breached a law that protects consumer rights. The judges said that the family should be paid about US$200 in compensation. According to the mother, it was not money that was the issue in the case, but rather justice."You see, I as a mother lost my son's trust," she said. "My son asked me to buy circus tickets after he had seen the advertising picturing a lion and tiger. I bought [the tickets], we came to the circus and did not see the animals, which I paid money to see." The boy plans to spend the compensation which he received from the circus to see a different show, by the Zapashny Brothers, showing tamed lions, tigers, dogs, monkeys and horses.
You can share this story on social media: