Depressed ferret escapes circus with ape and parrot in tow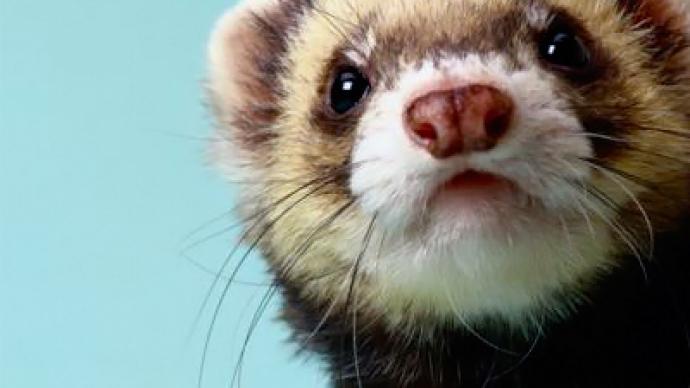 A circus in the Siberian city of Chita is missing some of its animal stars. A ferret, an ape and a parrot have found a way out and headed for freedom. Management blames the bad weather, which made the performers gloomy and depressed.
­"We believe that the animals escaped due to depression, since we have had unremitting rains here in Chita," performance director of the circus Zhanna Lazerson told Interfax news agency."We later found the ape in a dog's cage, where they slept together hugging," she added. The search for the ferret and the parrot is still underway. Lazerson says the bird's acting partner is missing him a lot. As for the mammal, which is suspected of leading the grand escape, it is hoped that he will come back when he is hungry."Our ferret is a heavy eater and lazy too. He always takes long breaks after working," the director said.As the search goes, the runaway ferret has launched a personal twitter account @FerretFeelsDown and complained about the never-ending rain. Compassionate followers have already left their comments supporting the little animal and asking for the number of an account to donate for anti-depressants for the ferret.According to weather forecast, rains in the region will not stop until at least end of the week.A local resident said he found the runaway ferret on Thursday night, Chita.ru news website reported."He's used to humans; he knows how to open doors and comes if you pat on your leg. I knew there was an escaped ferret, so I took him to a zoo," the finder, Ivan Furtsev, said.Zoo management said they have fed the animal and gave him a place to sleep while he waited for the owners to pick him up.But the circus said it was not their performer."The ferret is not ours and I hope we'll find the right one eventually," Lizerson said.So the zoo decided to keep the smart fellow who was brought to them.Meanwhile, animal handling experts suggest the Chita circus should treat the performers' depression by entertaining them with music and games. That can beat the effects of any bad weather, they assure.
You can share this story on social media: