The true colors of Yellowstone's Thermal Springs unveiled by scientists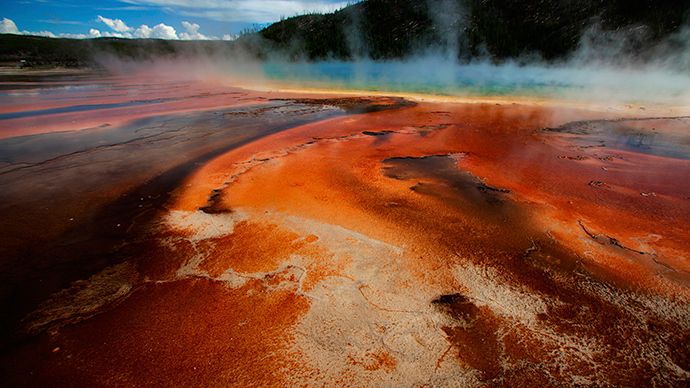 Researchers have created a simple mathematical model that reveals the stunning colors of the hot springs at Yellowstone National Park by visually recreating what they looked like years ago before decades of tourists ruined them with rubbish.
Scientists have long understood the basic physical phenomena that create the colors of the hot springs. They exists because of an interplay between underwater vents and lawns of bacteria, and now the research team have created a mathematical model that empirically shows how the chemical and physical variables in the pools relate to the optical colors.
The research was carried out by scientists from Montana State University and the Brandenburg University of Applied Sciences in Germany and was published in the journal Applied Optics.
They used a simple one-dimensional model for light propagation, which was able to account for each pool's spectral reflection.and therefore reproduce the incredible colors of the Hot Spring pools.
The scientists used digital SLR cameras, long wave infrared thermal imaging cameras for non-contact measurements of water temperatures and handheld spectrometers.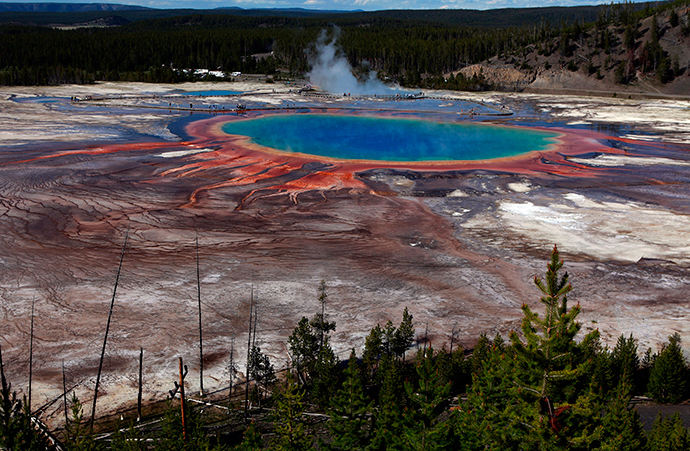 READ MORE: Man who crashed drone into Yellowstone hot spring sentenced to probation and banned from national park
"What we were also to show is that you really don't have to get terribly complex – you can explain some very beautiful things with relatively simple models," said Joseph Shaw, director of Montana University's Optical Technology Center.
In one of the pools called the Morning Glory Pool they were able to recreate what it looked like between the 1880's and the 1940's when its temperatures was much higher, which made its waters appear a uniform deep blue. But an amalgamation of rubbish, coins and rocks which have piled up in the pond over the decades and have caused its temperature to lower and therefore its color to change to an orange, yellow, green mix.
"We didn't start this project as experts on thermal pools. We started this project as experts on optical phenomena and imaging, and so we had a lot to learn," said Shaw.
READ MORE: Yellowstone National Park to kill up to 900 bison this winter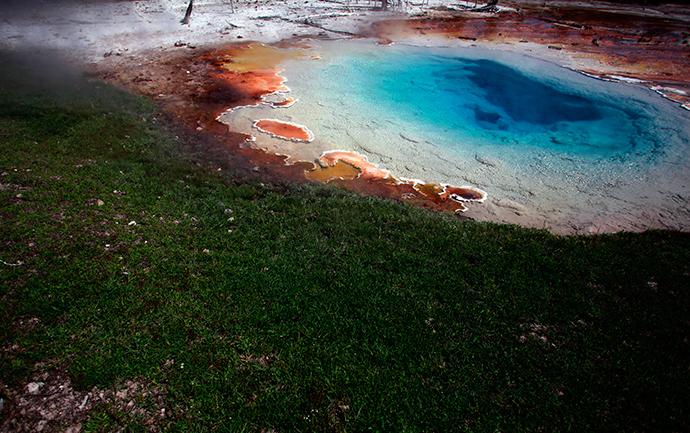 You can share this story on social media: