Slumping Russian ruble threatens German economy – top exec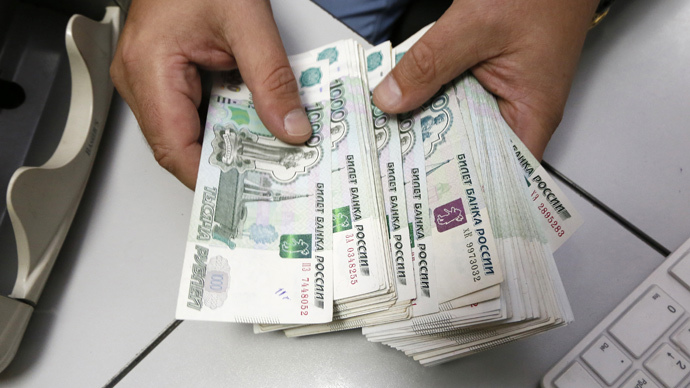 German companies doing business with Russia are suffering from the weak ruble, as one in three companies will have to fire employees or cancel its projects, the managing director of the Association of German Chambers of Industry and Commerce warned.
"The crisis of the Russian economy leaves behind an even deeper brake track in Russia-based ventures of German businessmen," Volker Treier said in an interview with Bild am Sonntag newspaper.
The managing director of International Economic Affairs at the Association of German Chambers of Industry and Commerce (DIHK) revealed that "one in eight companies is considering withdrawing from Russia. So the breach in so many business relations is imminent."
READ MORE: Swiss central bank turns to negative interest rate amid ruble crisis
According to Treier, the weak Russian currency is hurting German businesses. Ten percent of German companies have said that their long-term Russian partners are turning away from Europe toward Asian markets.
"Thirty-six percent of companies assume that they have to cancel their projects," he cited the results of the poll, recently carried out by the German Chamber of Commerce in Russia among almost 300 German companies.
READ MORE: Who is hit hardest by Russia's trade ban?
This data was backed up by Eckhard Cordes, chairman of Germany's Committee on Eastern European Economic Relations. "At the moment, I expect a 20 percent fall of German exports to Russia by the end of 2014," he told Handelsblatt newspaper Friday.
Cordes added that things are unlikely to improve next year. "I generally cautioned against Schadenfreude," he said, referring to the notion of taking pleasure at someone else's misfortune.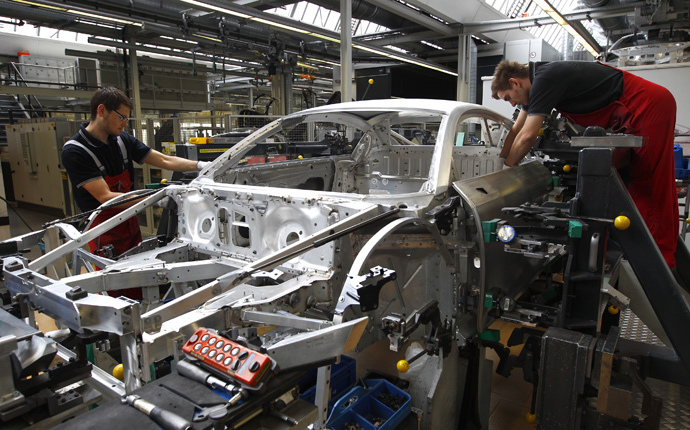 In neighboring Austria, views on the current economic situation are quite similar – and there is little support for the further tightening of sanctions against Russia.
"I cannot agree with the euphoria of many in the EU about the success of sanctions against Russia," Österreich newspaper cited Austrian Chancellor Werner Faymann as saying Sunday. "I see no reason for celebration. I do not know why we should be glad when the Russian economy collapses."
READ MORE: Slumping ruble should push Russia to 'live in new reality' – Bank chief
"The weakening Russian economy is going to hurt primarily Europe, which trades quite heavily with Russia and it's going to hurt smaller manufacturers and farmers - … the common person," Gerald Celente, publisher of The Trends Journal and economic analyst told RT. "And who's slowing down the most? It's Europe. They have negative interest rates in Europe. That's how bad it is."
In the meantime, the Russian ruble is going through its worst crisis since the 1998 default amid dropping oil prices, Western sanctions and trader fears. The currency was officially announced to be floating freely on November 10.
You can share this story on social media: