Already 50,000 signatures for Italian referendum on Euro, Eurosceptic leader says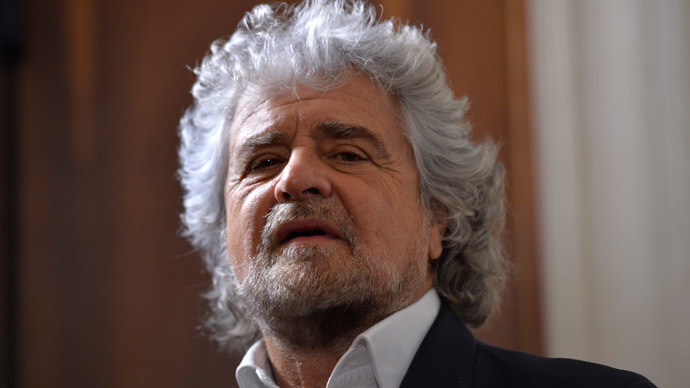 Beppe Grillo, the leader of an Italian Eurosceptic party says he has already received 50,000 signatures for his petition to push for a referendum on Italy leaving the Euro. He cites rising unemployment and lack of economic growth for wanting to quit.
The head of the Five Star Movement told the press on Thursday that tens of thousands of Italians have jumped at the chance to sign his petition to force the Italian government to hold a referendum on whether to stay in the Eurozone or not.
"I'm not fighting for my children; I'm doing it for me because I hope to have a few more months left to live! I'm doing this for us, now. We don't have more time," he told journalists.
Ufficiale! Porteremo in Parlamento la legge per indire il referendum #fuoridalleuro! Leghisti, studiate e imparate pic.twitter.com/xfmK4Ocgy6

— Beppe Grillo (@beppe_grillo) December 18, 2014
We will bring the law into parliament to call a referendum #fuoridalleuro!
READ MORE: 'Ditch euro, defend Italy's sovereignty!' Eurosceptic leader calls for referendum
Grillo launched the petition drive, aiming to collect at least 500,000 signatures over six months, to put pressure on the government to hold a ballot. Meanwhile, Carla Rucco, who is a senior figure within the party, said that Italians were losing faith in the current government, while the Five Star Movement party say they have gathered more than 50,000 signatures in just a few days.
READ MORE: 'Italy may abandon euro if debt not renegotiated' - politics kingmaker Grillo
"Trusting Prime Minister Renzi who retracts each month what he said the previous month would be very naive. You have more chances to see Santa Claus's sleigh on December 24th," she told RT from Rome.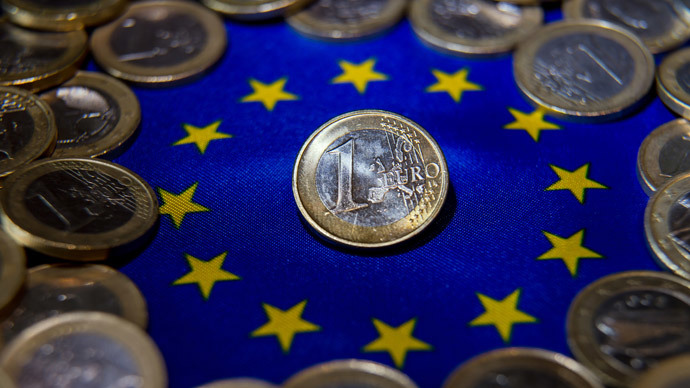 The populist party, which also champions the environment and making the internet free for all says the Euro is responsible for a number of hardships currently experienced by Italians. Rucco believes that the strength of the currency is hampering the growth of small and medium sized Italian businesses.
"Exiting Euro is one of the many maneuvers that can push the economy towards a different direction. For sure, this currency and the bottlenecks of the austerity policy is damaging so everything needs to be reviewed: the monetary system, banking system and the economic and financial systems," Rucco added.
One of the Five Star Movement's biggest gripes is the Italian public was not given a choice about entering the Eurozone, when the southern European country joined the European single currency in 1999.
"Citizens must take back the choices that influence their future. Citizens didn't choose to be part of Europe, nobody explained to them what were the conditions. It is time for people to be informed in order to let them think about it," Rucco said.
Political leader @beppe_grillo (C) calls for Italy referendum on the euro: pic.twitter.com/ZamxXOvWm3

— Rosie Scammell (@rosiescammell) December 18, 2014
The Five Star Movement was started by Grillo in 2010 and has made an impact at local elections, receiving the third highest number of votes overall and winning the mayoral election for Parma before the success in general election.
In the 2014 European election, M5S came in second place nationally, taking 17 of Italy's seats in the European Parliament.
Beppe Grillo was a popular comedian on Italian television in 80s, but he disappeared from the screen in the 90s, with many suggesting that his harsh satire was too much to handle for Italian politicians. After that he mainly performed in theatres and staged a series of mass rallies, protesting against the criminal activities of the Italian political elite.
You can share this story on social media: