Thousands of wolves, bears and lynx striding Europe alongside humans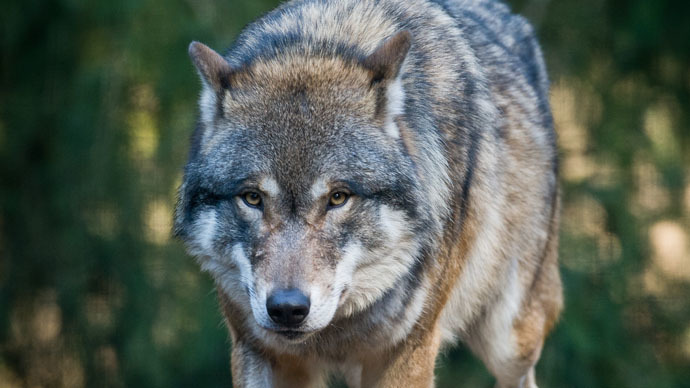 After almost becoming extinct at the beginning of the 20th century, large carnivores are on their way back in Europe with bears being the most numerous and present in almost two dozen of European countries, a new study has shown.
There are about 17,000 of them living in 22 countries. They are followed by 12,000 wolves, 9,000 Eurasian lynx and 1,250 wolverines. The latter live in the cold northern areas of Scandinavia.
The research, which was carried out in all countries in Europe except for Ukraine, Russia and Belarus, and published in the Journal Nature, found that the total area with a permanent presence of at least one large carnivore species in Europe covers 1,529,800 square kilometers which is roughly one-third of mainland Europe "and the area of occasional presence is expanding."
Only Belgium, Denmark, the Netherlands and Luxembourg in mainland Europe – as well as Britain – have no breeding populations of at least one large carnivore species.
All four of the carnivores are living and reproducing in the natural environment and not in protected areas such as national parks. And the scientists say it's partly because of the predators living next to people that their populations are rising.
In contrast in the United States, which has vast areas of wilderness, which are by and large separated from humans, wolf numbers are half what they are currently in Europe.
"Our results are not the first to reveal that large carnivores can coexist with people but they show that the land sharing model for large carnivores (coexistence model) can be successful on a continental scale," the authors wrote.
However, wolves and other predators and humans do not make for peaceful neighbors; French sheep farmers recently staged a protest in Paris, as many of them are facing extreme financial hardship as a result of wolves attacking their flocks.
READ MORE: French farmers take sheep flocks to Eiffel Tower to protest 'govt-protected' wolves
"I'm not saying it's a peace and love story – coexistence often means conflict – but it's important to manage that conflict, keep it at a low level and resolve the problems it causes," Guillaume Chapman, from Sweden's University of Agricultural Sciences, told the Guardian.
But it's the political will in Europe, which has been key to the revival of species, which were once almost wiped out from the continent, as they are being intentionally reintroduced.