Suspected Moscow theater massacre organizer arrested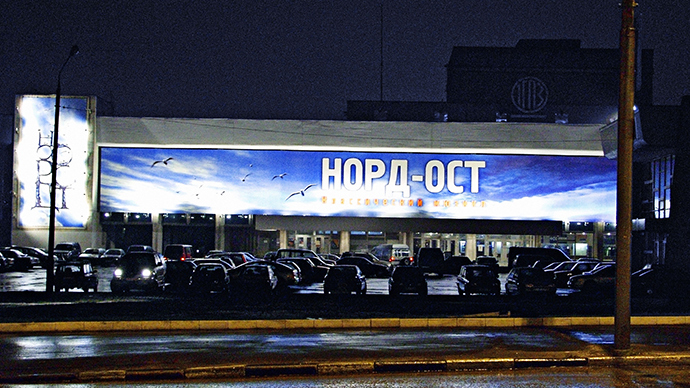 Russian security forces have arrested a suspected organizer of the hostage-taking at a Moscow theater in 2002. He is said to have provided weapons and explosives to the terrorists, who took over 900 people hostage in a crisis that led to over 130 deaths.
Khasan Zakayev was arrested as he was trying to enter Russia's Crimea from Ukraine using a fake passport, the spokesman for the Russian Investigative Committee, Vladimir Markin, told media on Wednesday.
The investigators reopened the old criminal case against the perpetrators of one of the bloodiest terror attacks on modern Russia following the arrest. Zakayev, who was placed on an international wanted list, was a senior member in the militant group led by terrorist leader Shamil Basayev, now deceased, which planned and carried out the theater attack.
"In 2002 [Zakayev] organized the transportation to Moscow of weapons and IEDs, which the terrorists used. He is charged with being member of a criminal group, organizing a terror act, assisting in hostage taking, gun running and criminal damage of property," Markin said.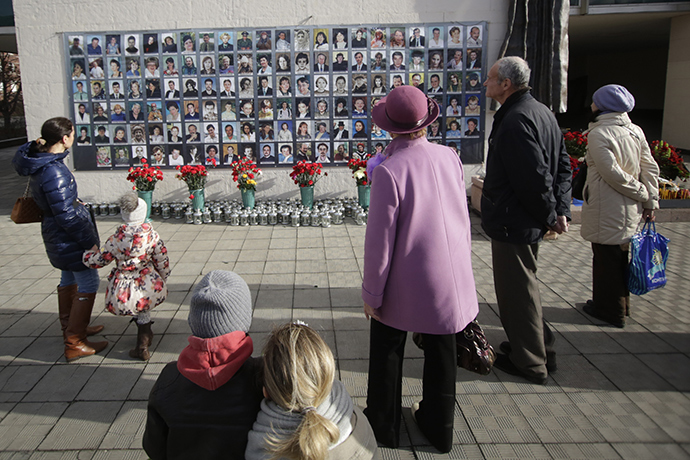 The official added that 40 attackers were killed in a special operation to rescue the hostages, while six others were arrested, tried and sentenced to long prison terms for their part in the attack. With Zakayev arrested, only one suspect, Gerikhan Dudayev, remains at large.
"Certainly, his fate would be similar to those who have already been held accountable for this villainy," Markin said. "There is no statute of limitations for such crimes and nobody committing them in Russia or against Russians will escape justice."
On October 23, 2002, a group of 40 militants seized a theater building in Moscow during an evening performance and took some 900 spectators, actors and other theater staff hostage. Three days of negotiations with the attackers, who threatened to detonate powerful bombs and suicide vests if threatened, proved futile.
READ MORE: 'When kids bury kids': Russia remembers 130 victims of Nord-Ost terror act 10 years on
The standoff was broken in a controversial special operation, which involved the use of strong knock-out gas pumped into the building. More than 130 hostages died during the crisis, including two gunned down by the militants prior to the final assault.
There has been much criticism of the anti-terrorist tactics used, with poor organization of emergency medical treatment of the affected hostages blamed for the death toll. Russian law enforcement agencies insisted that not using the gas would have resulted in more deaths.
Basayev, the mastermind of Dubrovka and various other terrorist attacks in Russia, was killed in Russia's Ingushetia in July 2006 in an apparent assassination ordered by the Russian government.
The investigation into the theater hostage crisis was suspended in 2007, when it was deemed that no further progress could be made without arresting Zakayev or Dudayev.
You can share this story on social media: