At its 27th birthday parade, Hamas vows to destroy Israel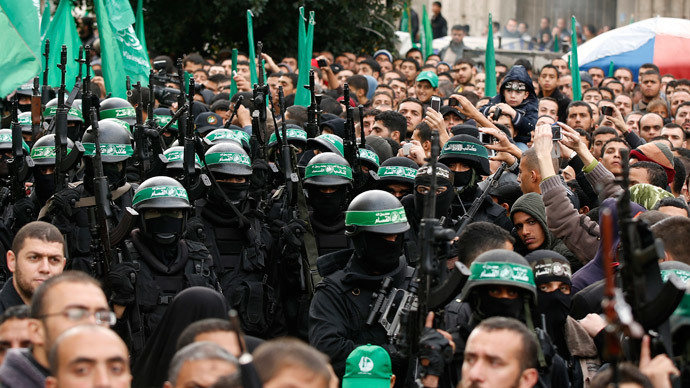 Hamas paraded 2,000 of its armed fighters and truck-mounted rockets through Gaza on Sunday, vowing to destroy Israel. It comes as a sluggish rebuilding program of the coastal strip threatens the August ceasefire that ended the 50-day war with Israel.
In the parade, trucks carrying three long-range rockets and other vehicles with multiple rocket launchers drove by, while a drone with Hamas markings sat on a flatbed truck. Another Hamas drone and an Israeli aircraft flew simultaneously overhead.

One of Hamas' founding leaders, Khalil al-Hayya, reaffirmed the Islamist movement's founding charter, which is the destruction of Israel.
"This illusion called Israel will be removed. It will be removed at the hands of the Qassam Brigades," he said, referring to the armed wing of Hamas.

Hamas and the Qassam Brigades – the movement's armed wing – are regarded by the West and most other countries as a terrorist organization.
READ MORE: 'War crime': Amnesty Intl says IDF destroyed Gaza blocks as 'collective punishment'
In recent years, some Hamas leaders have said they would accept a Palestinian state on land which was occupied by Israel after the 1967 war – although they would continue to refuse Israel's right to exist.

Meanwhile, Abu Ubaida – one of the spokesmen for the Qassam Brigades – said on Sunday that another conflict might be inevitable unless tens of thousands of Gazan homes that were destroyed in the last war with Israel are rebuilt.

The 50 days of fighting with Israel killed 2,100 Palestinians, most of them civilians. Israel lost 67 soldiers and six civilians.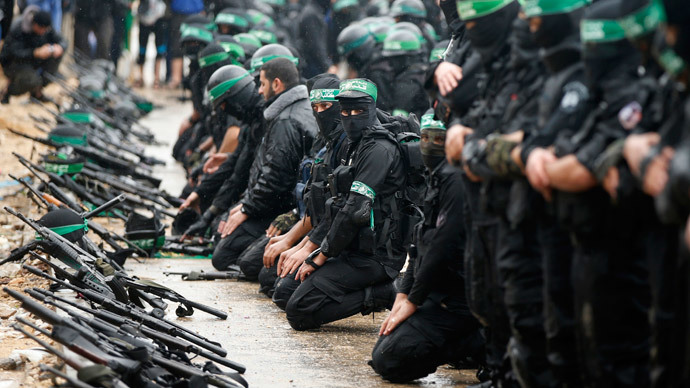 "We will accept no less than the rebuilding of everything that was destroyed by the savage Zionist aggression,"
Ubaida said.
But President Reuven Rivlin of Israel told the UN Office for Project Services (UNOPS) that his country is willing to fund and cooperate with the reconstruction and rehabilitation of Gaza.
"We know the population of Gaza suffered and we know that innocent people are being held hostage by Hamas,"
said Rivlin.
READ MORE: International effort raises $5.4 billion for Gaza
However, Rivlin also said that Israel is concerned that funds designated towards building materials are being used by Hamas to buy weapons to fire at towns and cities in the south of Israel. He added that there must be a way of distancing Hamas from the rest of Gaza's population.

Palestinians living on the small coastal strip have also voiced their disappointment at the slow pace of reconstruction material coming into Gaza.

Fatah – a non-violent organization loyal to Palestinian President Mahmoud Abbas – ran Gaza until 2007, when Hamas seized power. Although the two parties signed a unity deal in April, they are divided over how to run the Gaza Strip.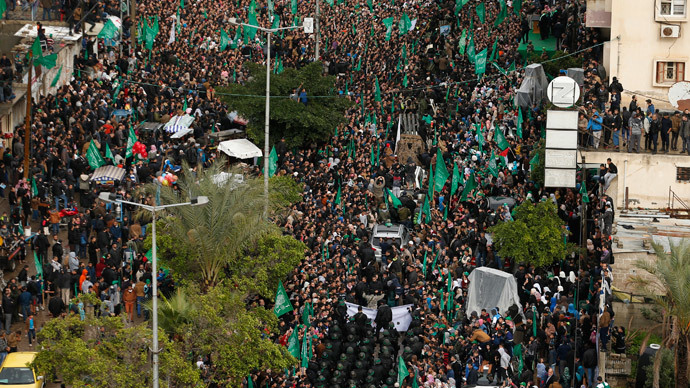 You can share this story on social media: