First commercial lunar mission: Send 'sand from favorite beach' or family pic to moon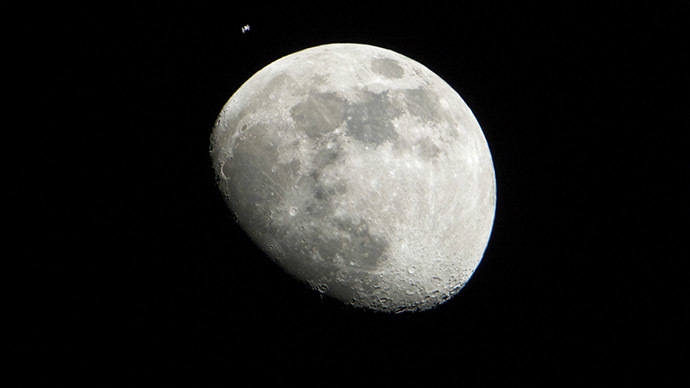 A US firm billing itself as "FedEx or UPS to the moon" has launched 'MoonMail' delivery services that enable customers to send personal keepsakes to the moon for $460. They will be stored "for centuries" and there's no need for a return address!
Just about anything, as long as it's non-hazardous, "can be forever linked with the moon in the night sky," Astrobotic, a space delivery firm from Pittsburgh, says on the 'MoonMail' website. The sent items will remain on the moon in a pod attached to the moon rover.
Astrobotic, a NASA contractor, has teamed up with Carnegie Mellon University to help fund a privately owned lunar rover launch. The challenge is to win $20 million in an international contest sponsored by Google to promote privately funded lunar exploration. Astrobotic has leased a rocket built by private California firm, Space X, to carry the lunar rover. The rover, nicknamed Andy, is a solar-powered four-wheeled robot designed to survive temperature swings and high radiation.
Under Google's LunarX prize terms, the winning rover must travel about 500 metres on the lunar surface by the end of 2015. It also needs to be capable of transmitting video of its progress to Earth.
A keepsake mailer, a tiny half-inch hexagonal capsule, sells for $460. The largest (a 1-inch by 2-inch hexagonal) goes for $25,800. Among the suggested items which fit the measurements are: a wedding flower petal, baby's fingerprint, lock of hair, pet tag, scout badge, love note, or even "sand from [your] favorite beach."
The Federal Aviation Administration and the US Department of Defense will regulate the cargo. The organizers suggest sending only "non-volitile", inert items.
READ MORE: Crowdfunded lunar mission offers to store donors' memory boxes on moon
"Inert means the item uses no electrical power, contains no power source, and does not send or receive data," they say, perhaps to make sure no eavesdropping devices get smuggled to the moon.

After an item is placed in the Moon Capsule, 'MoonMail' will take a high-resolution photo of its journey and post it to the sender. After launch, 'MoonMail' users will receive mission status updates of all stages up to the actual landing on the moon. Following the moon landing, participants will get images and videos of the Moon Pod, which will be attached to Astrobotic's lander.
It's a chance for people to "make history by participating in the first commercial Moon landing," Astrobotic CEO John Thornton noted.
You can share this story on social media: