Move your arsenal! US tanks, APCs, Humvees roll through Latvia (VIDEO, PHOTOS)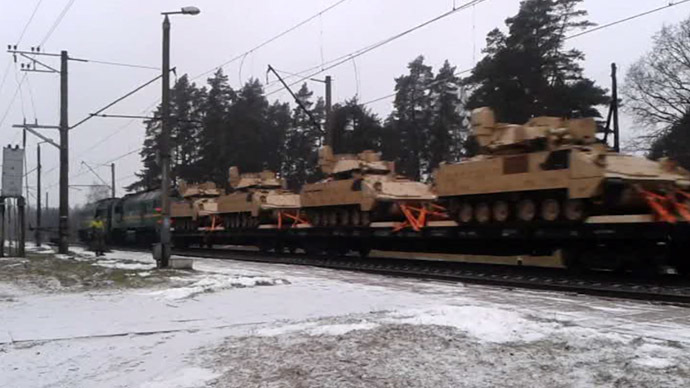 A freight train carrying a whole column of American armored vehicles has been caught on camera in Latvia. Dalbe Railway Station, where the train was reportedly spotted several days ago, is less than 300km from the Russian border.
The train was carrying at least 38 vehicles and several semitrailers, including eight Bradley Fighting Vehicles, nine M113 Armored Personnel Carriers (APCs), four petrol tankers, Heavy Expanded Mobility Tactical Trucks (HEMTTs), High Mobility Multipurpose Wheeled Vehicles (HMMWVs), an M88 Hercules Armory recovery vehicle, a couple of trucks, some tactical engineering and medical vehicles, at least four containers and a pair of railcars with ammunition.
READ MORE: Surge in US armored vehicles next to Russian borders
READ MORE: US tanks arrive in Baltics, Poland requests greater US military presence
Latvian authorities have confirmed to Delfi news portal that the train spotted on December 7 was loaded with the vehicles of the 1st Cavalry Division of the US and the train was heading to Lithuania.
American armored vehicles have been sent to the Baltic States and Poland for military drills and are set to remain for the constant training of local troops and rotation of US forces.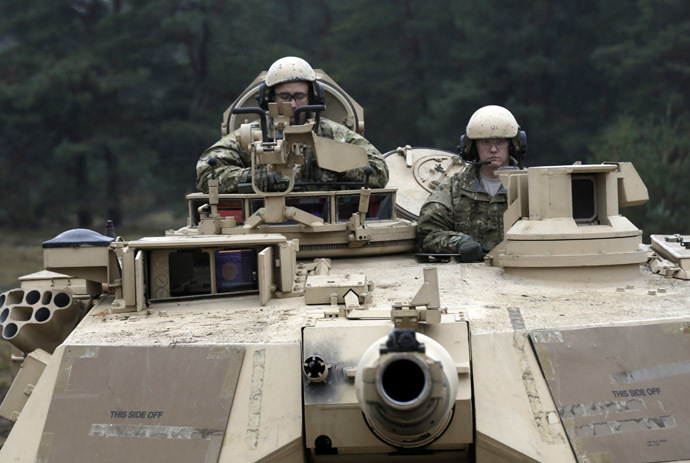 READ MORE: NATO asks US for more troops in Baltic states, Poland to counter 'Russia threat'
More fighting vehicles will be pre-positioned at US military bases in Germany. Deployment of additional hardware to Baltic States and Poland goes on within the framework of the US 'Operation Atlantic Resolve' effort, established to reassure American allies in Eastern Europe anxious about a "resurgent Russia."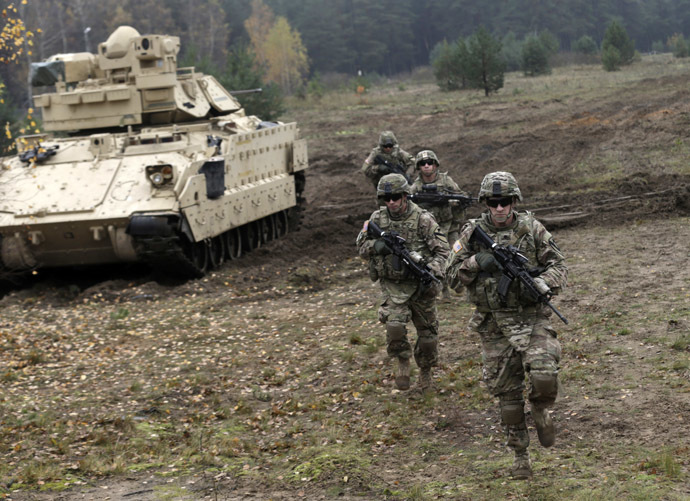 You can share this story on social media: