Surge in US armored vehicles next to Russian borders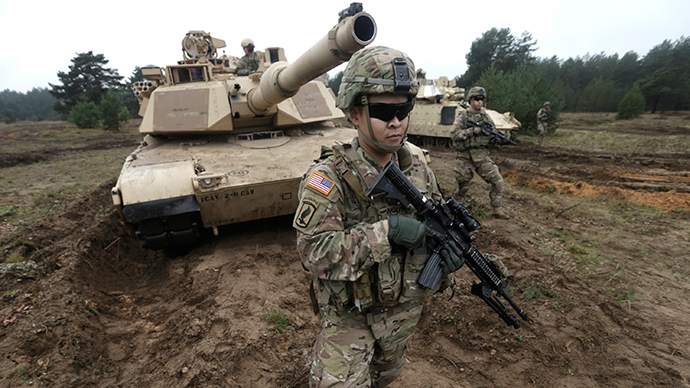 American armored vehicles sent to Poland and the Baltic States for military drills are to remain for the constant training of local troops and rotation of US forces. More fighting vehicles will be "pre-positioned" at US military bases in Germany.
The US Department of Defense intends to boost the number of its armored vehicles on the territory of the NATO member states in Eastern Europe.
READ MORE: There to stay: US troops keep Poland, Baltic deployment for 2015
Next year the number of M1 Abrams tanks and M2A3 Bradley Fighting Vehicles will reach 150 vehicles.
"The troops will come over and train, and they'll go back. The equipment will stay behind," the newly-appointed head of US Army forces in Europe, Lieutenant General Ben Hodges, told AFP in a phone interview from Estonia.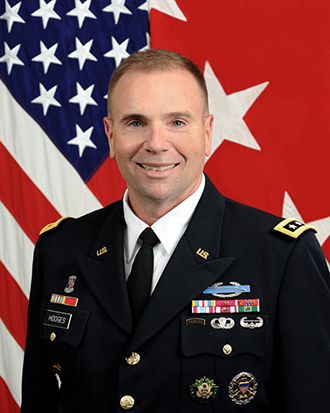 This is going to be "a lot cheaper" than transporting tanks across the Atlantic for ongoing joint training missions of European and US troops, which are currently deployed in the region for several months, he said on Tuesday.
Deployment of additional hardware to Baltic States and Poland goes on within the framework of the US 'Operation Atlantic Resolve' effort, established to reassure American allies in Eastern Europe anxious about a "resurgent Russia."
After the reunification of the Crimean Peninsula with Russia and the civil war in Ukraine, waged between the coup-imposed government in Kiev and rebels in the eastern regions of the country, NATO members say they no longer feel secure.
"I was in Lithuania yesterday, Estonia today, Poland a few weeks back. All I get is 'thank you, thank you, thank you' from those host nations for what these soldiers represent," Hodges said.
The US currently has nearly 50 Abrams tanks and Bradley IFVs, taken to Latvia and Poland this autumn.
Out of about 600 US Army troops of the 1st Cavalry Division, based at Fort Hood, Texas, some 150 soldiers along with five M1A2 Abrams tanks, as well as 11 Bradley Fighting Vehicles were deployed in Adazi, not far from the Latvian capital, Riga. The rest of hardware and personnel went to Poland.
The 100 fighting vehicles supposed to be brought to Europe next year will be "pre-positioned" in Germany - or elsewhere for the US troops conducting drills with NATO partners, Hodges said.
"I'm going to look at options that would include distributing this equipment in smaller sets, company-size or battalion-size, perhaps in the Baltics, Poland, Romania, Bulgaria, places like that," he said.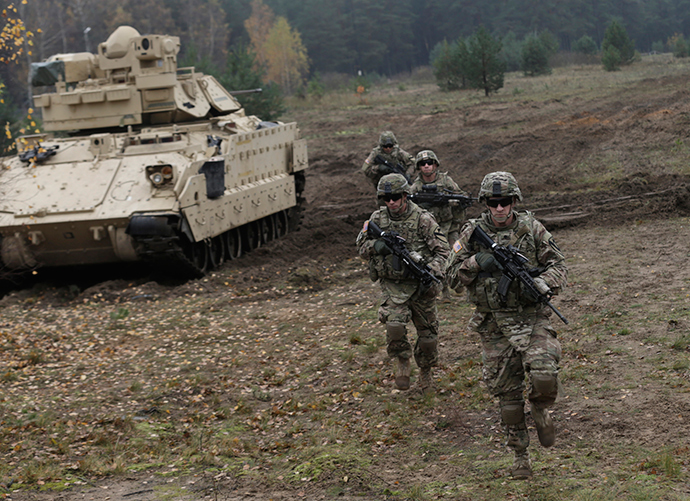 These are not the first tanks newly deployed to Europe since the end of the Cold War. In January this year, 29 M1A2 SEPv2 Abrams tanks arrived at Germany's Grafenwöhr training facility as replacements for 22 previously retracted older vehicles, versions of the same military vehicles.
Until recently, the US had some 29,000 personnel permanently deployed in Germany, Italy and Belgium. Now their number is set to grow, as NATO member states have asked the Pentagon to send more troops to Eastern Europe to counter the perceived threat of Russia.
The 'Operation Atlantic Resolve' drills are set to "provide assurance to those allies that are closest to the [Russian] threat," Hodges said.
American tankers will be replacing each other every several months, he said. The 1st Cavalry Division will be replaced in winter by personnel from the 2nd Cavalry Regiment based in Vilseck, Germany. In spring, members of the 3rd Infantry Division will come to replace colleagues.
"This is going to go on," confirmed the general, noting that presence of American armored vehicles will continue through 2015 and well into 2016.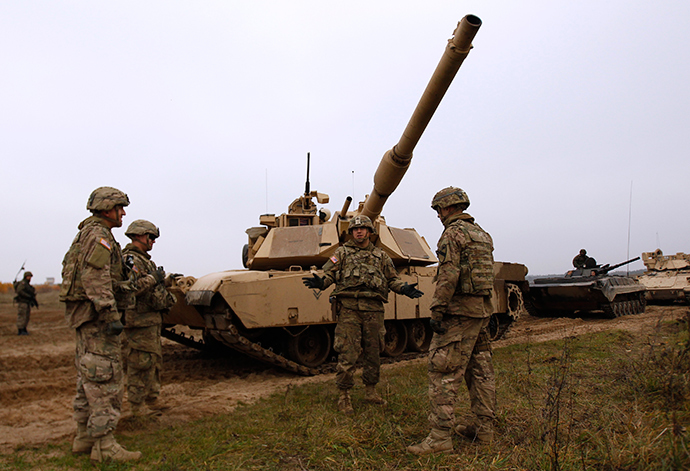 Although Hodges does not question that Moscow seeks ways to drive a wedge between the US and NATO member states, he doubts that Russia is about to enter a military conflict with the alliance.
"I don't think that Russia has any intention of some sort of a conventional attack into NATO territory because they know that would generate an Article 5 response by the rest of the alliance," Hodges said, as cited by the Military Times.
The fact that NATO 28-nation military bloc is concentrating forces closer to Russian borders has brought repeated and strident objections from Moscow.
"We shall provide an adequate and well-measured response to NATO's expansion towards Russia's borders, and we shall take note of [the West] setting up a global missile defense architecture and building up its arsenals of precision-guided weapons," Russian President Vladimir Putin said at the emergency Security Council meeting in Moscow on July 22.
"No matter what our Western counterparts tell us, we can see what's going on. As it stands, NATO is blatantly building up its forces in Eastern Europe, including the Black Sea and the Baltic Sea areas. Its operational and combat training activities are gaining in scale," Putin said.
You can share this story on social media: