Swiss ISIS fighter escapes jail sentence, gets community service & counseling
Published time: 11 Dec, 2014 13:58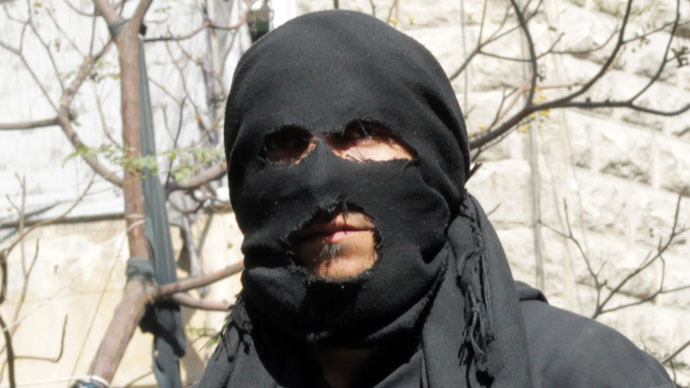 A Swiss national, who went to Syria to join the Islamic State, hasn't been given a jail sentence after returning home. Instead, the would-be jihadist got off with 600 hours of community service and psychiatric counseling.
The 30-year-old native of the Canton of Vaud joined the Islamic State (IS formerly ISIS/ISIL) in Syria in December 2013, reported RTS, the French-language national broadcaster.
The man, whose name hasn't been made public, found terrorist contact information on a French recruitment site.
The jihadist was away for three months, spending two weeks in a terrorist training camp. He then changed his mind and decided to quit the camp, but his new IS colleagues held him in captivity for 54 days.
READ MORE: French govt sued by mother after underage boy travels to Syria warzone
The man became the first former jihadist to be put on trial by the Swiss criminal system. Under Swiss law, he was accused of colluding with a criminal organization and charged with fighting for a foreign army.
"I was new to Islam... The videos I saw and the discussions I had online made me feel like I had to go there," he said.
Because the ex-jihadist cooperated with investigators and cut all ties with Islamic extremists, a mild penalty has been worked out.
Unlike his 'colleagues' from France, Germany and the UK, where prison terms are standard punishment for engaging in terrorist activities, the Vaud man only got 600 hours of community service and compulsory visits to a psychiatrist. The Swiss Attorney General's ruling came into force this week.
READ MORE: Canadian ISIS member calls for attacks against his country
When asked about the apparently mild sentence, Judge Lauber insisted his ruling was appropriate.
"This is a verdict for this case alone," he told RTS, explaining that the cases of other returning Islamic fighters might be very different, just as the sentences they receive would be.
On Monday, the Swiss parliament extended the prohibition of Al-Qaeda and the Islamic State for at least another four years. The ban already approved by the senate will come into force in January.
The Islamic State is hoping to recruit Muslims from across the globe with the aid of YouTube appeals from English-speaking jihadists. British and Australian nationals are among the IS militants calling to support the insurgency in Iraq.