Turkish PM: Gender equality rights 'lead to suicide'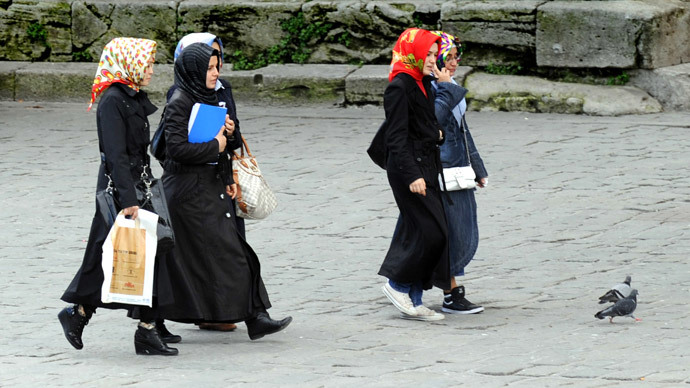 Turkish Prime Minister Ahmet Davutoglu says that gender equality in developed countries leads to higher suicide rates. Using the term "mechanical equality," he also believes it is beginning to "destroy the complementary relationship in life."
He was speaking at a meeting held by the women's branch of the ruling Justice and Development Party (AKP). He made a strong point of hammering home the importance of family values, such as motherhood.
READ MORE: 'Against nature': Erdogan's gender inequality comments at women's rights conference spark outrage
"Why is the Gross National Product in most developed countries – I don't want to name it but in Scandinavian countries and in many other countries – at the highest level on one side [GDP], but the suicide rate is also at the highest level there. Why?" Davutoglu said, which was reported by the Hurriyet Daily News.
In his speech, he also said: "That's why, since our women are fulfilling that divine mission of keeping humanity alive, then they have the right to rest before and after becoming a mother and spare time for their children. Granting this is not a favor, it is just paying a debt."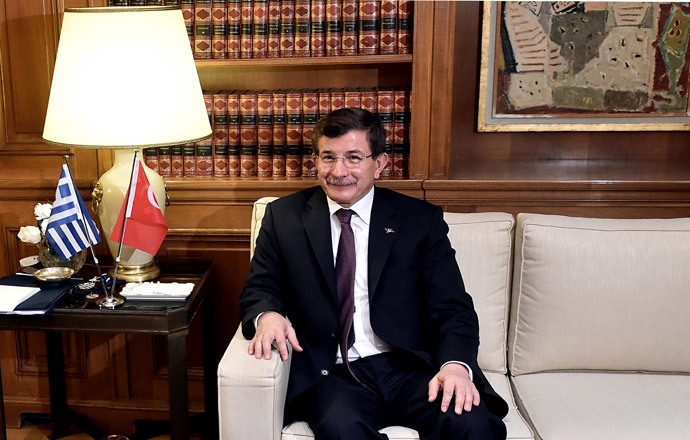 The PM said he deplored violence against women, saying those who "use violence against women" are "displaying their own weakness and dishonor."
"No matter if it is on the street, against a woman who is considered weak, all of this violence is a direct assault on human honor, and fighting against this assault is a mission for all of us."
Turkish politicians have hit the headlines for their perceived conservative attitudes to women in recent months.
Just over a week ago, President Recep Tayyip Erdogan caused widespread offence by saying, "You cannot make women and men equal; this is against nature." He also added, "You cannot subject a pregnant woman to the same working conditions as a man. You cannot make a mother who has to breastfeed her child equal to a man. You cannot make women do everything men do like the communist regimes did… This is against her delicate nature."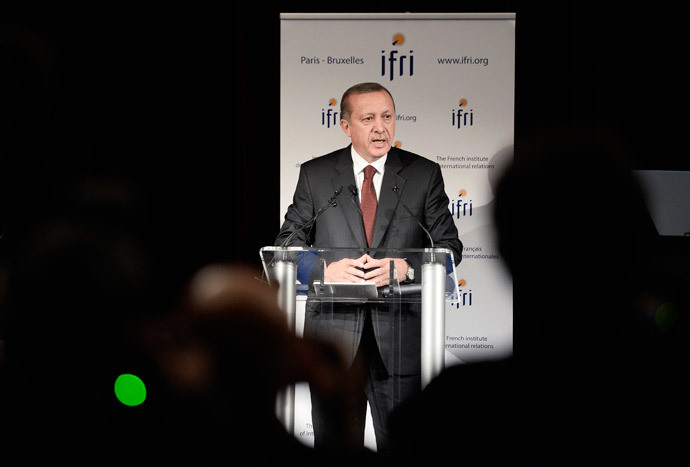 Over the summer, Deputy Prime Minister Bulent Arınc said women should not laugh in public. He also called for chastity in both men and women, while he blamed television and the media for turning teenagers into "sex addicts" in remarks at the end of July.
READ MORE: No joke: Turkish women shouldn't laugh, says deputy PM
"[The man] will not be a womanizer. He will be bound to his wife. He will love his children. [The woman] will know what is haram and not haram. She will not laugh in public. She will not be inviting in her attitudes and will protect her chasteness," the Hurriyet Daily News reported him as saying.
If you missed, don't... Turkish women in laughing protest with social media campaign #kahkaha: http://t.co/vdREtCyTOcpic.twitter.com/hAzRFCrpuI

— Emre KIZILKAYA (@ekizilkaya) July 29, 2014
This led to a social media storm making fun of Arınc, with women taking pictures of themselves laughing before posting them online.
Turkey has slid down 15 places to 120th out of 136 nations in the World Economic Forum's 2013 Gender Gap Index. Meanwhile a report by the UN in 2011, said that domestic violence against women was almost double the rate seen in the US and over 10 times higher than some European nations.
Spiegel: '#erdogan 'in yardimcisi #arinc kadinlara gülmeyi yasaklamak istiyor.'#direnkahkahahttp://t.co/l2eyA5yu2Ipic.twitter.com/fU4uSBrXLd

— Hülya Topcu (@HulyaTopcu) July 29, 2014
However, the AKP has championed the position of women in government. Davytoglu says women make up 14.5 percent of deputies in the party, following the 2011 parliamentary elections. However, he is committed to increase this figure in the near future.
"We should increase this to at least 25 percent in the near future. As the AK Party, we will do whatever this requires. The AK Party doesn't follow others, it drags others to follow its lead," Hurriyet quoted Davytoglu as saying.
You can share this story on social media: