'We are terrorists, we are proud': Facebook post gets Dane 4 yrs in prison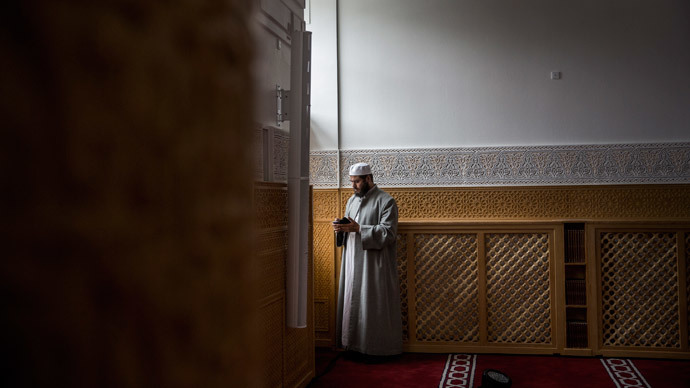 A Danish bookseller has been given a four-year jail term for support terrorism after writing extremist views on his Facebook page. Sam Mansour is claiming freedom of speech, citing the Danish cartoonists who drew images of the Prophet Mohammad in 2005.
Moroccan-born Mansour, who has been a Danish citizen since 1988, wrote: "We are terrorists, we are proud," on his Facebook page. The court in Copenhagen where Mansour was tried said he was looking to support and incite terrorism, a claim he rejected. The court also threw out Mansour's claim that he was just exercising his right to free speech.
"I just used the civil rights that Danish society has given me," Reuters reported Mansour as saying in his defense statement, adding that he had hurt no one.
He cited the example of the Danish cartoonists who drew images of the Prophet Mohammad in 2005. The cartoons outraged Muslims across the globe, as according to Islam any depiction of the prophet can be considered blasphemous; however, the Danes said they were just exercising their right to free speech.
The Prophet Mohammad cartoons led to mass protests across the Muslim world, which led to at least 50 people being killed during demonstrations.
Sam Mansour idømmes fire års fængsel for terrortrusler http://t.co/t7vObLZsMS Dansk-marokkaneren skal afsone fire års fængsel, men beh...

— TopNyt (@TopNyt) December 4, 2014
Sam Mansour sentenced to four years in prison. Danish-Moroccan to serve four years in prison...
READ MORE: Danish govt 'paid' welfare benefits to ISIS jihadists
The senior prosecutor in Mansour's case, Jakob Buch-Jespen, had demanded a 5 1/2-year sentence for the 54-year-old, who has become known as the "Bookseller from Bronshoj," a suburb of Copenhagen. The prosecution also argued that Mansour, who earlier had changed his first name from Said to Sam, should have his Danish passport revoked if found guilty. However, the judges and jury ruled in favor of Mansour keeping his Danish citizenship.
Mansour had also posted "Jihad is a duty" on his Facebook page. He was also found guilty of calling for the killing of named individuals, while he violated the criminal code by threatening Jews. He is considering whether to appeal the sentence.
Checkered Past
This is not the first time that Mansour has been convicted of propagating terrorism since he arrived in Denmark. He was previously convicted of encouraging terrorism and praising terrorist attacks in 2007, which led to him spending three and a half years behind bars, according to Danish newspaper Politiken.
READ MORE: 'Merry Muslim Christmas': Muslim family invites Danes to celebrate Xmas together
In 1995, he was arrested on suspicion of planning a terror attack at the UN summit in Copenhagen, but all charges were later dropped.
Mansour is believed to know a number of Islamic terrorists who have been suspected, accused or convicted of terrorist activities.