Attempts to prove Western monopoly on truth 'disastrous' - Lavrov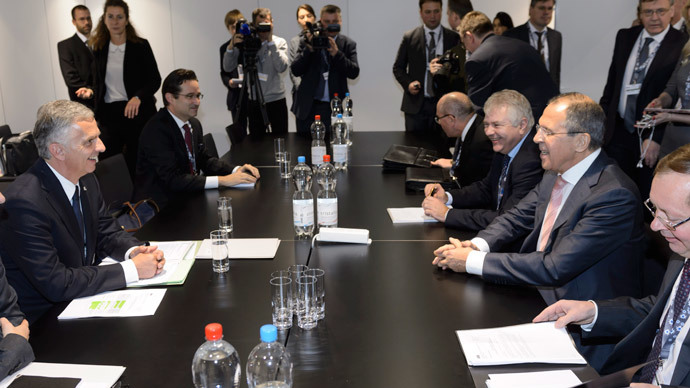 Attempts to prove that NATO and EU have monopoly on truth and that security and prosperity can only be achieved within their borders are disastrous, Russian FM Sergey Lavrov warned the meeting of the OSCE foreign ministers.
"If that logic were to be followed, the OSCE should be closed down," Lavrov said during the plenary session of the Organization for Security and Co-operation in Europe (OSCE) Council of Foreign Ministers meeting in the Swiss city of Basel on Thursday.
"Russia disagrees with this. We are for using the 'Helsinki plus 40' process not just for reaffirming the 1975 consensus, but for translating it into reality," Lavrov said.
Speaking at the meeting, Lavrov warned that OSCE can be effective only if it becomes full-fledged international organization, a tool for collective response to common challenges.
The foreign minister also stressed that Moscow continues to insist the crisis in Ukraine can only end through a direct dialogue between Kiev and self-proclaimed republics of Donetsk and Lugansk.
"Attempts to change negotiations into another type of format in which Donetsk and Lugansk are not participants are unacceptable. Only direct dialogue from the Ukrainian sides can bring a result," Lavrov said emphasizing Russia's consistent support for the Minsk process.
Meanwhile US Secretary of State John Kerry urged Russia not to isolate itself, as the US tries to avoid further confrontation.
"It is not our design or desire that we see a Russia isolated through its own actions. Moscow could rebuild trust and relationships if it simply helps to calm turbulent waters," Kerry said at the start of the two-day meeting in Bazel, AFP reports. "The United States and countries that support Ukraine's sovereignty and rights do not seek confrontation".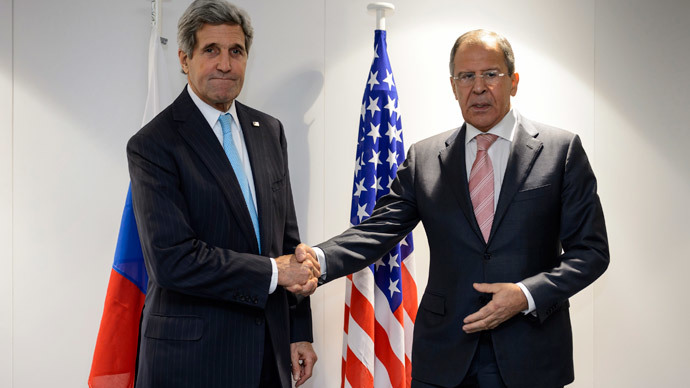 In a bilateral meeting that followed the opening statement, both Kerry and Lavrov agreed on the de-escalation of violence in Ukraine, Russian Foreign Ministry said in a statement.
"Lavrov focused attention on the necessity of the fulfilment of the Minsk agreements, ensuring stable truce and continuation of direct dialogue between Kiev, Donetsk and Lugansk," the ministry said.
Yet confrontation seemed to be on the mind of Swiss President and acting OSCE chair Didier Burkhalter who stressed the tensions around the Ukrainian conflict, when he took the floor at the meeting.
"Security has deteriorated markedly in Europe. Trust between Russia and the West has eroded. We have seen a dangerous increase in military activity and belligerent rhetoric lately," he said.
Burkhalter assessment was echoed by German Foreign Minister Frank-Walter Steinmeier who warned of "a new division of Europe."
"We have not advanced as much as we would like in defusing this crisis. The danger of a new escalation cannot be ruled out," he said.
You can share this story on social media: