9 militants, up to10 police killed in shootout in Chechen capital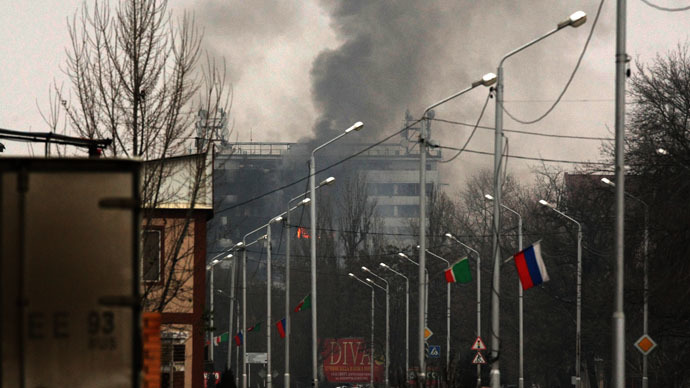 An anti-terrorist operation in Grozny, the capital of Russia's Republic of Chechnya is over. The head of the republic says up to 10 law enforcement officers have been killed and nine militants have been eliminated.
"The operation to destroy the bandits is entering its final phase," Ramzan Kadyrov wrote on his Instagram page, claiming he is personally supervising the operation. At about 8am Kadyrov informed that the operation will end "in 20 minutes."
At the same time another group of militants has been reportedly blocked in a school, and the operation is underway to resolve the situation.
Russia's National Anti-Terrorism Committee confirmed surrounding a group of militant group in the Press House in Grozny and invoking a counter-terrorist operation to neutralize the assailants.
The Committee announced that after midnight a group of armed men in three cars carried out an attack on a police post. After that the assailants hid inside the Press House building in the center of Grozny.
"Currently FSB, Interior Ministry, Emergencies Ministry forces completely blocked off the building of the Press House," National Anti-Terrorism Committee said in a press release, RIA Novosti reports.
Initial reports indicated that at least three policemen have been killed when militants opened fire at a police road post. However a source in law enforcement told RIA Novosti that five policemen have died while a number have been wounded.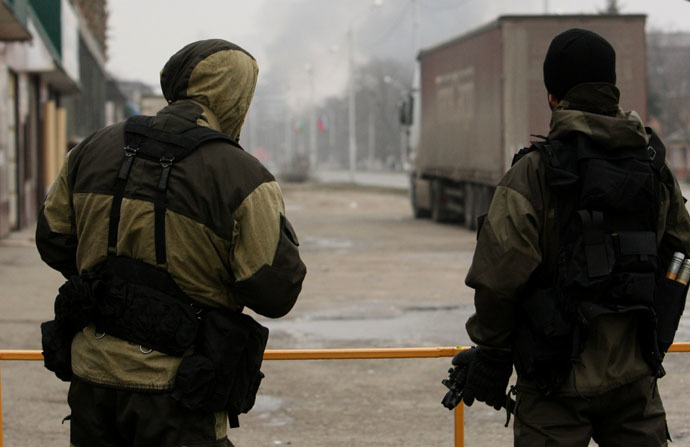 Grozny police announced that they are dealing with five-six armed men. Kadyrov also confirmed via Instagram that policemen were killed when they attempted to stop the cars carrying up to six gunmen.
"We received field information about a car with suspicious armed men. Their orientation was sent to all law enforcement agencies," Kadyrov wrote.
В Грозном продолжается пожар в Доме печати, где, согласно официальным заявлениям, укрываются от 5 до 6 боевиков. pic.twitter.com/ZU7FemCr6W

— Молния Кавказ (@molniakavkaz) December 4, 2014
Kadyrov says that the attackers assaulted the law officers dressed in police uniforms.
"Dressed in police uniforms, they made their way and killed innocent boys who carried the service at this post. They will not escape retribution," Kadyrov said in a Istagram video post in the Chechen language.
Kadyrov also promised that the operation will be over by morning, while refuting rumors that the militants now control the streets.
"I ask residents in areas where the (security) operation is being carried out to take precautions, and not to go outside without urgent need, nor to approach the windows," he wrote. "All the talk about the city being under the control of militants is absolutely false."
Kadyrov also suggested that the militants might have come from outside the Chechnya.
"We do not exclude the possibility that these people could come from another region," Kadyrov wrote, as he explained that prior to the attack, authorities issued a warning of a possible assault.
You can share this story on social media: