Russians support return of death penalty to fight extremism and crime
Published time: 18 Sep, 2014 11:58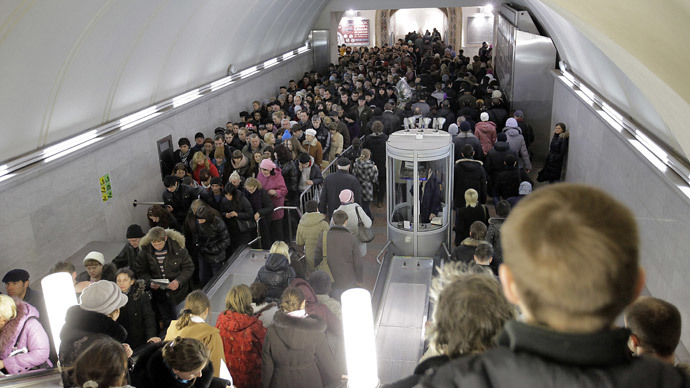 Sixty-three percent of Russians think it is acceptable for society to use capital punishment for crimes such as pedophilia, murder and terrorism, recent research has shown.
According to the poll conducted by the Public Opinion Foundation, 73 percent of those who hold the return of death penalty "acceptable in principle" want to execute people convicted of pedophilia, 63 percent want to execute murderers, 53 percent support capital punishment applied to terrorists and 46 percent – to rapists. 28 percent replied that capital punishment could be used to counter drug trafficking, and another 13 percent wanted to use it as punishment for high treason.
Researchers note that the number of those who approve of the death penalty has decreased over the past decade, but still remains fairly high. One year ago, 68 percent of Russians thought that death sentences were acceptable in principle, while 24 percent answered that the measure was totally inadmissible.
The head of the Political Research Institute, Grigory Dobromelov, has told the popular business daily Kommersant that the most likely reason behind this phenomenon was the "generation factor" – the stereotype about the punitive function of the state was embedded in people's minds during the Soviet period and now the number of such people is falling.
The death penalty is presently allowed by the Russian Constitution for especially grave crimes and after a guilty verdict by a jury court. However, when Russia sought membership in the Council of Europe in 1999, it imposed a moratorium on capital punishment and this is still in force.
The issue has been raised regularly by Russian politicians and state officials.In May last year, the head of the country's top federal law enforcement body – theInvestigative Committee - asked parliament to consider the return of capital punishment in Russian law, but noted he wasn't seeking actual executions, only the psychological effect that such a threat could have on potential criminals.
One year earlier, Interior Minister Vladimir Kolokoltsev said the death penalty would be "society's normal reaction." He said this while commenting on the brutal murders of two small girls. The top Russian policeman stressed that this was his personal opinion.
According to Vladimir Putin's press secretary Dmitry Peskov, the Russian president is more in favor of a total abolition of the death penalty. The press service of the Prosecutor General's Office has noted that Russia has obligations to the Council of Europe, and therefore the moratorium would remain in place.