ISIS threatens to 'liberate' Chechnya and Caucasus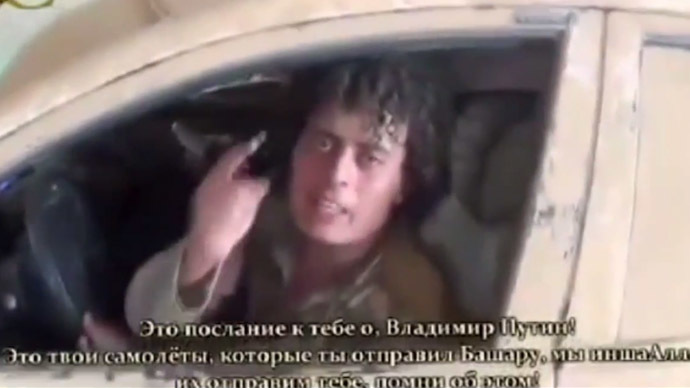 Islamic State jihadists in Syria have made a video threatening to bring the Russian republic of Chechnya into their self-proclaimed caliphate, after capturing Russian-made planes in Syria. The viral video drew an angry response from the Chechen leader.
The radical Islamists, who have been fighting the government troops of Bashar Assad, captured a key base in Tabqa in northern Syria late last week. Amongst their loot was a hangar containing several antiquated Soviet-made Sukhoi planes, which prompted the Jihadists to record a video address that has now gone viral.
After specifically addressing Vladimir Putin, the militants threaten to "send back the aircraft" the Russian leader "gave to Bashar [Assad]." Another militant then claims that Chechnya and the Caucasus will be "liberated."
While the message is recorded in Arabic, accented Russian can be heard off-camera.
It is unlikely that the rebels have pilots to operate the Russian-made planes, and modern, working jets were reportedly flown out of the base prior to its capture, which resulted in the public executions of 250 government soldiers.
Ramzan Kadyrov, the flamboyant President of the Chechen Republic, which is a highly-autonomous part of Russia, reacted angrily to the video.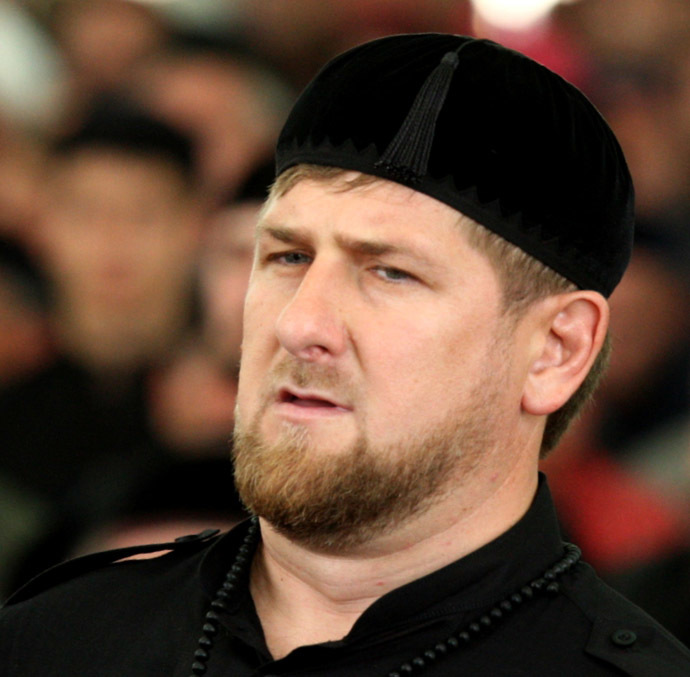 "Those bastards have nothing to do with Islam. They are enemies of Muslims everywhere," he wrote on his Facebook page.
"Whoever dares to threaten Russia and say out loud the name of our President Vladimir Putin will be destroyed right where he is… These people will end their days under the hot sun of Syria and Iraq and moments after death they will be greeted by the flames of eternal hell."
Kadyrov also intimated that IS "took orders from their handlers in Western security services."
Russia's General Prosecutor has opened a criminal investigation over the potential incitement to violence contained in the statement, and has asked the communications watchdog to block the video on all social networks.
Chechen fighters and field commanders have featured prominently in the uprising against Bashar Assad, almost from its start over three years ago. While a number of them may have departed directly from the Russian republic, others are likely veterans or relatives of exiles from the two separatist Chechen wars that took place in the 1990s.
The Islamic State is a Sunni jihadist group that formed during the sectarian conflict in Iraq following the toppling of Saddam Hussein by the United States and its allies in 2003. In June, it proclaimed itself a caliphate, which currently stretches from northern Syria to central Iraq.
You can share this story on social media: