Hungary fuming after McCain calls PM Orban 'neo-fascist dictator'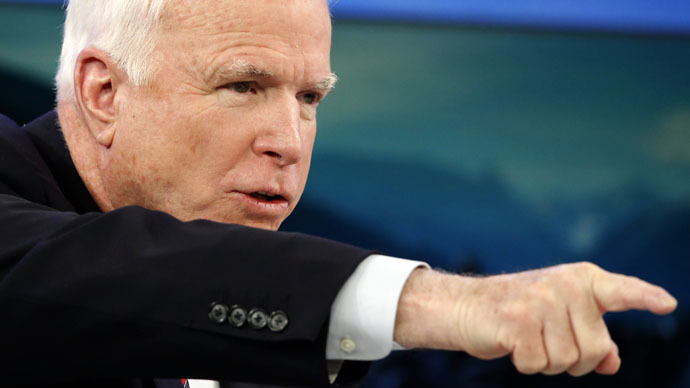 Hungary's Foreign Ministry has summoned the US envoy after US Senator John McCain called Prime Minister Viktor Orban a "neo-fascist dictator." Washington is incensed with Orban for seeking closer ties with Russia.
The US charge d'affaires, Andre Goodfriend, will be asked for an explanation for McCain's comments.
"The Hungarian government ... rejects the words of Senator John McCain regarding the Hungarian prime minister and the relationship of Hungary and Russia," Levente Magyar, state secretary at the ministry, told national news agency MTI, Reuters reported.
Meanwhile the country's foreign minister, Peter Szijjarto, said: "Hungarian citizens ... articulated a very clear opinion that everyone ought to respect," referring to the victory of Orban's center-right Fidesz party in parliamentary, European and local elections.
Appointing soap opera producer & Obama donor Amb to #Hungary sends wrong message to Putin's #Russia- floor remarks: https://t.co/x819egQPnS

— John McCain (@SenJohnMcCain) December 2, 2014
McCain's comments came in a highly charged speech at the US Senate on Tuesday, where he hit out at President Barack Obama's appointment of Hollywood producer Colleen Bell as the new US ambassador to Budapest.
"I am not against political appointees... I understand how the game is played, but ... [Hungary] ... is on the verge of ceding its sovereignty to a neo-fascist dictator getting in bed with Vladimir Putin, and we're going to send the producer of 'The Bold and The Beautiful' as the ambassador," he told the Senate, Reuters reported.
The US State Department however does not share Sen. McCain's hawkish view.
"I think it's no surprise that there are a number of views Senator McCain has espoused that we don't share," Marie Harf, Deputy Spokesperson for the US State Department told reporters. "As an Administration, I would put that in this category, of course."
Harf went on to defend Washington's choice in appointing a new ambassador to Hungary saying, "we believe she will be a very good ambassador, [and] are happy she's been confirmed."
Last month, AFP reported Orban as saying that Hungary's relations with Russia have become "entangled in geopolitical and military and security policy issues." The PM said that the US was retaliating for Budapest's willingness to endorse the South Stream gas pipeline, as well as a deal that would see Russian firm Rosatom develop Hungary's nuclear power.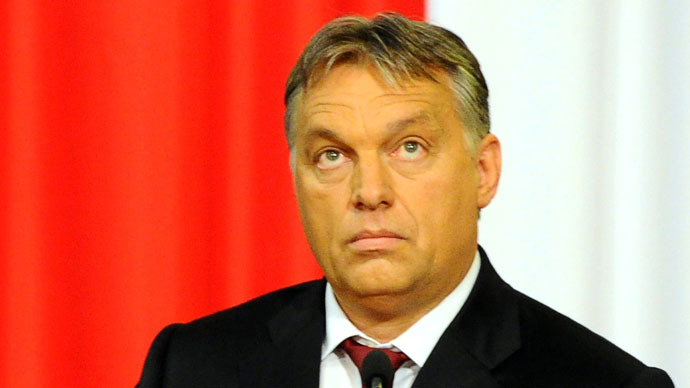 Under a deal worth up to €10 billion, Rosatom will build a 2,000 megawatt addition to Hungary's state-owned nuclear power plant, MVM Paksi Atomeromu. Russia is Hungary's largest trade partner outside of the EU, with exports worth $3.4 billion in 2013. It is highly dependent on Russian energy.
"We don't want to get close to anyone, and we don't intend to move away from anybody. We are not pursuing a pro-Russian policy but a pro-Hungarian policy," Orban said, adding that expansion of the nuclear plant was the "only possible means" to lower dependence on external energy resources.
Orban has been highly critical of US and EU sanctions imposed on Russia for what he says is Moscow's "perceived role" in the conflict in Ukraine. Speaking in August, he said the measures are like "shooting oneself in the foot."
"The sanctions policy pursued by the West, that is, ourselves, a necessary consequence of which, has been what the Russians are doing, causes more harm to us than to Russia," Reuters quoted Orban as saying on the radio.
READ MORE: EU sanctions like 'shooting oneself in the foot' - Hungary PM
You can share this story on social media: