​Bulgaria failed to protect its national interests – former economy minister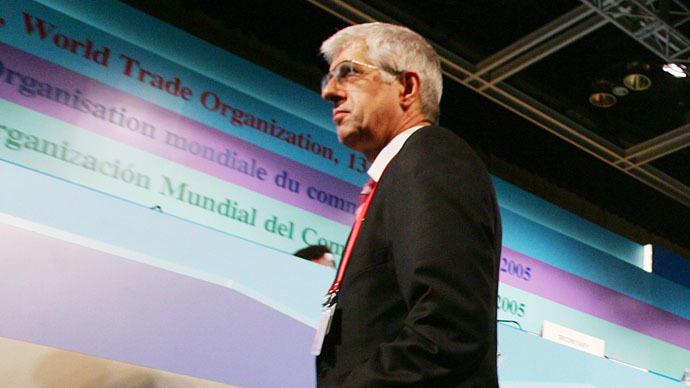 The only country that could not resist US pressure over South Stream construction was Bulgaria, the former Bulgarian Economy Minister Rumen Ovcharov told RT.
"Bulgaria was the only country, from all European states, through which South Stream was planned to pass, that didn't succeed to protect, not even to use its national interest as a position," said Ovcharov.
He believes Bulgaria ultimately lost its ability to make independent decisions after the "humiliating" arrival of US senators to the country in June. Bulgarian Prime Minister Plamen Oresharski then declared he was suspending the South Stream project.
READ MORE: Bulgaria halts Russia's South Stream gas pipeline project
Ovcharov said Bulgaria was the only European country that the US managed to ensnare.
"This is a thing neither Austria, nor Italy did. Indeed, if you remember, the Austrian president told the US senators 'Excuse me, gentlemen, but I don't tell you how and with who you should make deals in the USA, so please don't you tell me with whom and how Austria will develop its economic relations'," he said.
Russian President Vladimir Putin earlier said Bulgaria had lost an opportunity to earn €400 million in annual gas transit fees.
READ MORE: Putin: Russia forced to withdraw from South Stream project due to EU stance
However, Ovcharov estimated the potential losses at $600 million, which could be coupled with another $150 million that Bulgaria receives now for the transit of Russian gas to Turkey.
Ovcharov is concerned that after diverting South Stream through Turkey, the entire transit route will bypass Bulgaria and go another way.
European countries are already calculating the damage caused by the cancellation of South Stream. According to the latest estimates, the companies involved in the project have lost billions of euro.
READ MORE: EU companies face €2.5bn in losses over South Stream abandonment