Accident at largest nuclear power plant in Europe revealed by Ukraine PM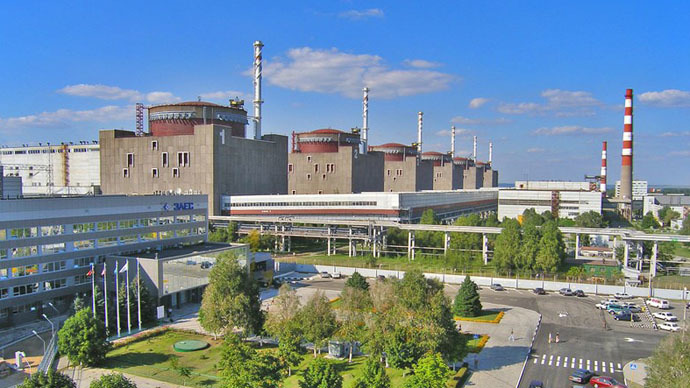 There has been an accident at a nuclear plant in the southeast of Ukraine, Prime Minister Arseny Yatsenyuk has revealed during the first session of his new Cabinet.
A minor accident occurred at Zaporozhye nuclear plant, the largest in Europe, last Friday, according to the facility's website. A reactor was switched off and put to maintenance as a result.
The incident was not made public until Wednesday, when PM Yatsenyuk asked the energy minister to report on what happened and how the ministry is handling the situation.
Ukraine's energy minister, Vladimir Demchyshyn, said that the accident posed no risk.
"There is no threat ... there are no problems with the reactors," Demchyshyn said at briefing, adding the accident affected the power output system and "in no way" was linked to power production itself.
Demchyshyn said that the reactor would be restarted December 5.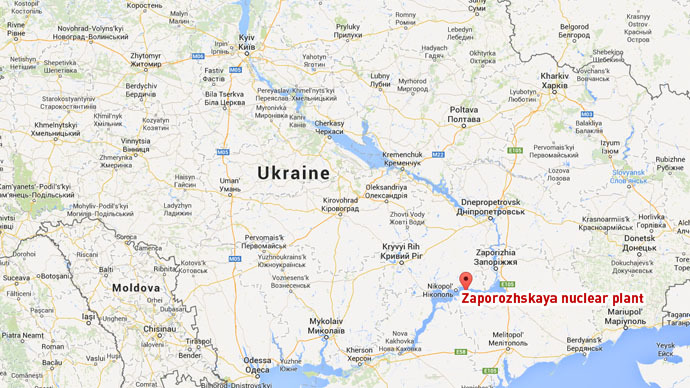 The accident left several dozen towns and villages without electricity, Russian media reported, citing local officials.
Four more reactors at the plant remain operational, according to the facility's website. One is undergoing planned repairs.
Zaporozhye first reactor came on line in November 1984. Within the course of the next 10 years, five more reactors were brought into operation. The plant currently produces one-fifth of Ukraine's electricity.
The Vienna-based International Atomic Energy Agency (IAEA) told Reuters it had no comment to make on the Zaporozhye accident so far.
An international convention, adopted after the 1986 Chernobyl disaster, obliges countries to notify the IAEA of any nuclear accident that can affect other countries.
On verge of energy crisis
The accident at Zaporozhye nuclear plant has contributed to the energy shortage Ukraine is currently witnessing, as its fossil power plants are running out of coal.

National energy company Ukrenergo has recently launched emergency power cuts all over the country to help sustain energy. The company reported that current coal stockpiles in the east are only enough for four more days.

The Ukrainian energy minister has announced the country's consumers could experience two-hour blackouts. He has though admitted he would prefer Ukrainian enterprises to voluntarily limit their energy consumption and to switch to night production, if that is possible.

"We will try to do our best to smoothen the schedule of energy use," Demchyshyn said.

Dozens of coalmines have been closed in the Donetsk and the Lugansk Regions due to continued fighting between Kiev troops and anti-government forces there.

Demchyshyn has acknowledged the country needs to start buying energy from Russia.

"I know negotiations are under way on the import of energy," he said. "I am certain that... this is a necessary step. However difficult it might be politically, this is a necessary step."
You can share this story on social media: