Egyptian court sentences 188 to death for attack on police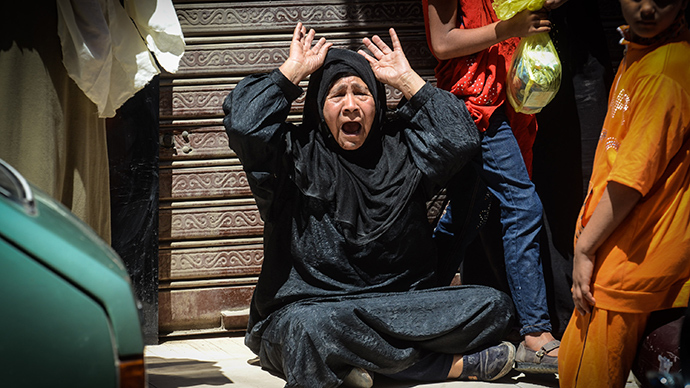 An Egyptian judge sentenced 188 Muslim Brotherhood supporters to death Tuesday after 11 policemen were killed in an attack last August during one of the most violent crushing of protest camps in Egypt's modern history.
The ruling will however allow those who have been sentenced to participate in an appeals process.
The court decision comes after all charges were dropped against Hosni Mubarak, fourth President of Egypt from 1981 to 2011, who was initially charged for the death of 239 protesters – a fraction of the 850 people activists believe died in the 2011 uprising that ended the 30-year rule.
Those who were sentenced had been protesting and demanding that Islamist President Mohammed Morsi be reinstated after his ousting at the beginning of July 2013.
They were charged with killing 11 police in Kerdasa, a town west of Cairo In August last year, and attempts to kill ten more in an ambitious assault on Egyptian security forces.
Egyptian security forces on the same day cleared two pro- Brotherhood protest camps. Hundreds of people were killed.
A final verdict will be issued by Egypt's top religious authority in January.
Since Morsi was removed from office, 22,000 people have been arrested, including several senior Muslim Brotherhood figures.
Army chief Abdel Fattah al-Sisi who oversaw his ouster won a presidential election in May.
In June, a Egyptian court sentenced to death some 183 Islamists, including Muslim Brotherhood leader Mohamed Badie. They are currently standing retrial.
You can share this story on social media: