Thousands march in Manila against military accord with 'imperialist' US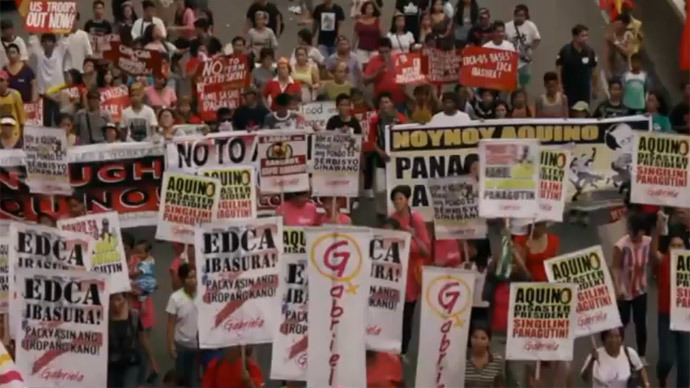 Thousands of anti-war protesters marched in the Philippine capital calling for an end to close military ties between "warmongering" Washington and Manila. They also accused Filipino President Benigno Aquino III of being a "US puppet."
Protesters came decked out in traditional garb, many carrying fake bolo knives and rifles. Others hoisted torches and placards in the air as they marched through the streets of the densely populated city.
Gathering underneath an overpass at a busy intersection, the protesters burned a poster depicting Aquino as a puppet of Uncle Sam.
Pete Pinlac, a trade union leader and march organizer, said the protest was a way for the people to express their discontent with Washington's "imperialist" ways.
"To Barack Obama, we say this: we are a peaceful nation so let the Philippines loose. We do not want your warmongering. We do not want your imperialist ends. We do not want your hegemonic purposes," he said.
The protesters called for the abolition of the Visiting Forces Agreement (VFA) and the Enhanced Defense Cooperation Agreement (EDCA) with the USA.
The controversial VFA allows the US government to retain jurisdiction over US military personnel accused of committing crimes in the Philippines, unless those crimes are deemed to be of "particular" importance to the Philippines.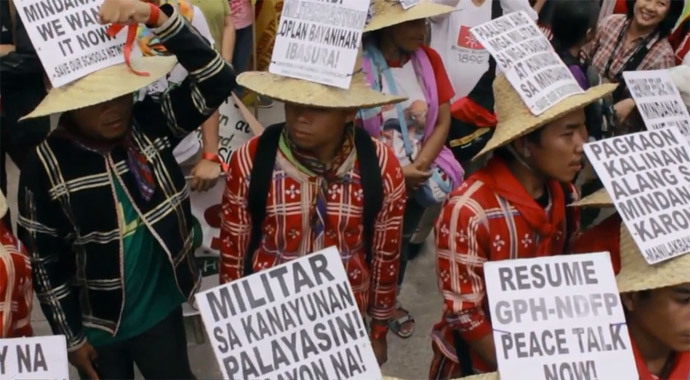 Activists argues the agreement gives US troops immunity from prosecution and makes them second-class citizens in their own country.
The EDCA was signed in April and represents the first major military accord inked between the two countries since the US withdrew troops stationed on a naval base in Subic Bay in 1992. Although the 10-year agreement allows US forces to operate out of certain areas, it does not allow Washington to establish a permanent military base.
Sunday's protest coincided with Bonifacio Day, which pays homage to Andres Bonifacio, the "Father of the Philippine Revolution."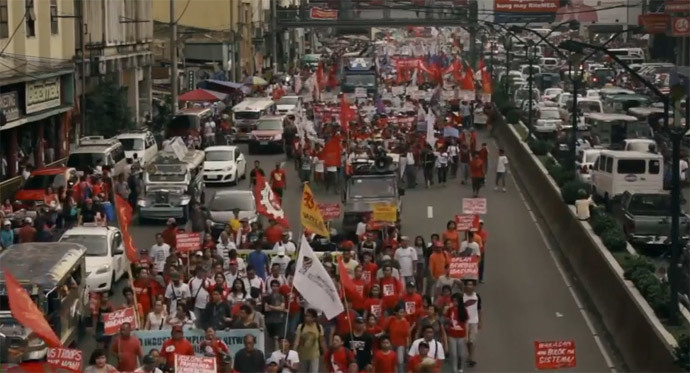 You can share this story on social media: