Czech president could face live radio ban after 'Pussy Riot are c**ts' remark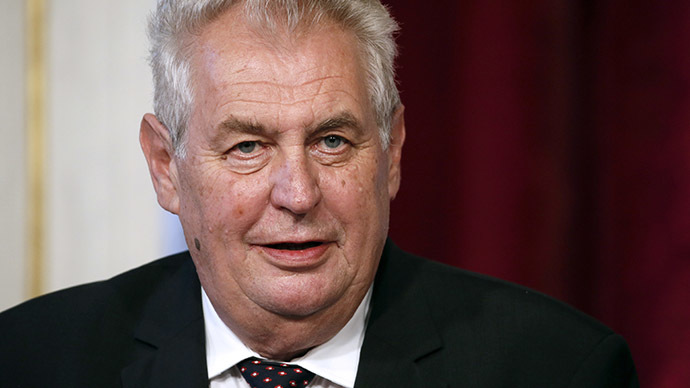 The Czech Republic's leader Milos Zeman may be censored from a traditional live presidential radio show and forced to pre-record it. The possible restriction comes after Zeman's recent radio jibe, in which he eviscerated the Russian punk band Pussy Riot.
"Czech Radio chiefs are going to address the issue of the format of traditional interviews with the country's president [during] 'Talks from Lany' (the countryside residence of the Czech president), with the possibility of changing it to a prerecorded interview," Czech Radio spokesman Jiri Hosna told Rossiya Segodnya's Sputnik news agency.
The move is linked to Zeman's use of swear words live on air, he explained.

The Czech Radio Council recently ruled that the 70-year-old violated media law during his rant on November 5. When questioned about the anti-Putin punk band Pussy Riot, who were jailed for hooliganism after staging a protest performance in a Moscow cathedral in 2012, Zeman called them "f**ked-up" and "b***hes," and translated the band's name using the Czech word "c***s."

Zeman later refused to apologize for his comments, insisting that Pussy Riot were the vulgar ones.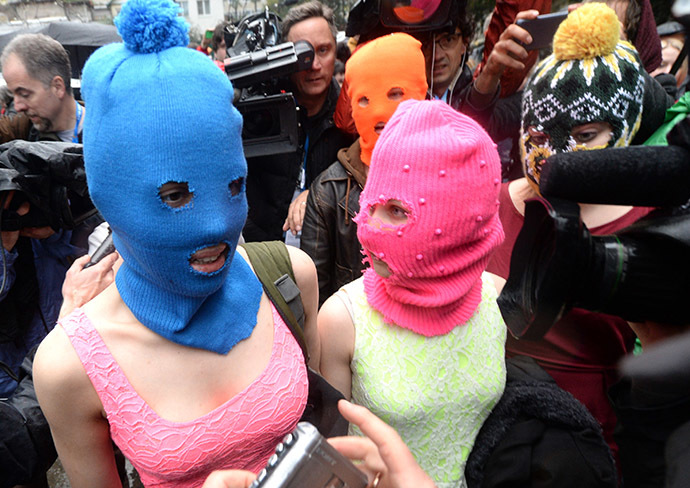 But the wing-clipping from Czech broadcasters marks a new low in a month that has seen the president's popularity collapse from 58 to 37 percent.

Earlier, the politician, who was elected last year, played down the violence against protesters fighting the communist regime in 1989, and waved off the events of Tiananmen Square when questioned about them during an official visit to China.

Combined with numerous statements refuting the West's accusations that Moscow has used force in Ukraine, and calls for Europe to recognize Crimea as part of Russia, Zeman's public opinions have cast severe doubts on his commitment to pro-Western policies and values, which are believed to be shared by the majority of Czechs.

The latest polls show that more than two-thirds of Czech respondents think that Zeman is a poor representative of the country on the international stage.

"From now on, Mr President will have to think over his communication strategy to explain really perfectly and precisely why is he taking his steps," Presidential Office foreign affairs chief Hynek Kmoníček told Czech Television earlier this week, promising he would talk to Zeman.

But the media speculated that this is unlikely to save the floundering leader – who is more popular in the heartlands than the cities – from an ongoing voter backlash.

Zeman was pelted with eggs during an anniversary celebration of the fall of communism a fortnight ago, and on Monday, youth group activists plan to stage another rally, calling for the resignation of the politician.