Children dig up baby's body on Australian beach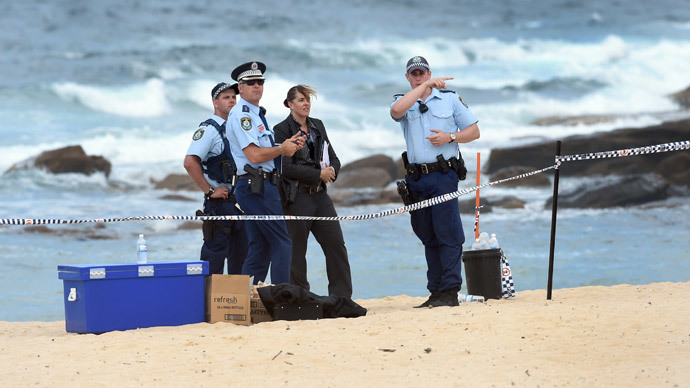 The body of a baby was found by a pair of children playing on a Sydney beach on Sunday, under nearly a foot of sand. The news comes a mere week after another newborn child was discovered at a roadside drain.
The two boys who found the baby are six and seven years old, and had been digging when they made the disturbing discovery. A subsequent police investigation was launched and New South Wales police cordoned off the beach to comb it as a crime scene.

The inspector described the course of events.

"The children were digging – the child was buried under about 30 centimetres of sand," Inspector Andrew Holland told reporters. "The two young children reported to their father who was nearby, who in turn contacted police."

"Investigations into the child's death are continuing, however, the age and sex of the child is yet to be determined," police told AFP.

As of yet, the force have not been able to identify the deceased infant or its possible parents. However, Holland told reporters that "police are still going through the scene at the moment. Hopefully we might find something there, but...we're hopeful the parents of the child might come forward."

"We're also going through [the registry of] births, deaths, and marriages and obviously all the local hospitals to try and determine where we can find the parents of this child," he added.

"Unfortunately due to the decomposition, we can't tell [the age of the baby] at this point."

However, a post-mortem is to be carried out as part of the investigation in order to draw conclusions about the likely cause of death of the child.

Local Randwick Mayor Ted Seng described South Maroubra beach, where the baby's body was found, as isolated, according to AFP.

This marks the second child-related incident in Sydney within a week. Cyclists were shocked to discover a newborn baby at the bottom of a storm drain last Sunday. The child was found two and a half meters underground. The mother is currently in custody.
You can share this story on social media: