Children in care numbers surge, sex abuse scandals blamed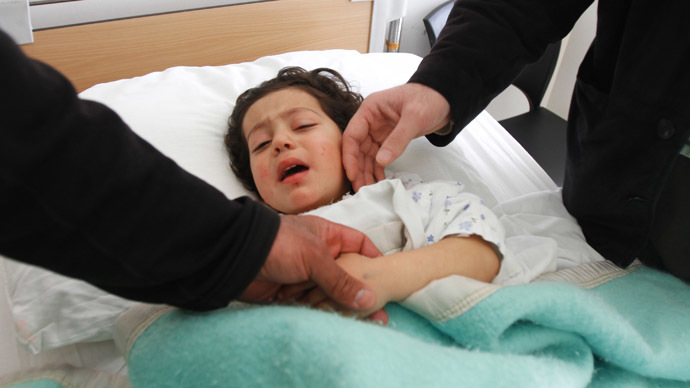 The number of at-risk children in the UK care system has surged by 14 percent since 2008, the government's spending watchdog has found, making it the highest number in 25 years.
According to the National Audit Office (NAO), local authorities in England have had 68,110 children under their care since March 2013 – 14 percent more than six years ago.
The NAO attributed the increase to the recent spate of child sex abuse scandals, as well as the much reported case of Peter Connelly, or "Baby P," a seventeen-month old boy who died after suffering more than 50 high level injuries at the hands of his guardians.
"Most children are taken into care because of abuse and neglect. But too many of them are not getting the right placements the first time," NAO head Amyas Morse said.
READ MORE:1,400 kids sexually abused in UK town, council turned blind eye over 'racism' fears
"If their complex and challenging learning and development needs are not correctly assessed and tackled, the result is likely to be significant long-term detriment to the children themselves as well as cost to society. No progress has been made in the last four years."
In a report published on Thursday, the NAO said nearly two-thirds of children were in care because they suffered abuse or neglect, and that around three quarters of children in care were eventually fostered.
Some £2.5 billion was spent supporting children in foster or care homes – a real terms increase of 3 percent on last year.
However, the report also found children in the care system were less likely to do well in school, with only 15 percent achieving top grades in their final examinations, while 34 percent of young people in care were not in education, work or training by the time they were nineteen.
READ MORE:MPs investigate police failure in Rotherham child abuse scandal
The UK's children and families minister, Edward Timpson, said the report did not reflect the changes the government was putting into the care system.
"This report ignores the very real progress that has been made in transforming the life chances of children in care," he said.
"It is a fact that since 2010, children in care are doing better at school and absences from school have decreased. Foster children can also now stay at home until the age of 21, and this year a record number of children found places in stable, loving homes through adoption."
You can share this story on social media: