Indian jihadist 'kills 55 for ISIS, quits because no pay'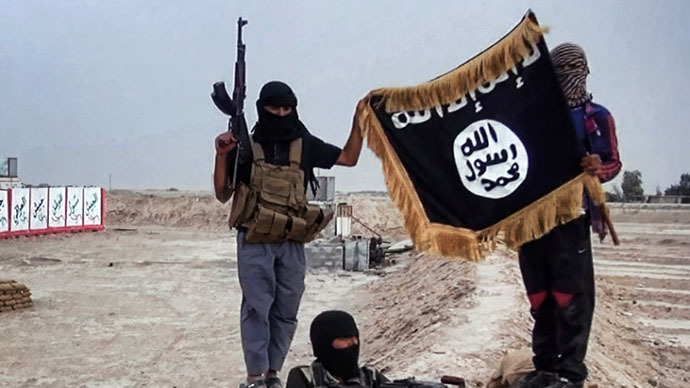 An Islamic State recruit from Greater Mumbai was intercepted in Turkey, and then interrogated and arrested by India's secret service. Suspected of killing up to 55 people, he allegedly left because they didn't pay enough, India's media reported.
READ MORE: ISIS attack on Kobani comes from Turkey – Kurds
India's Anti-Terrorism Squad (ATS), National Investigation Agency (NIA) and Intelligence Bureau (IB) officials have all arrived in Istanbul to take Kalyan city native Areeb Majeed into custody, Mid-Day quoted a senior airport official as saying.

Following an eight-hour interrogation, authorities took the suspect into NIA custody. Majeed appeared in court on Saturday, where the judge decided that he will remain in NIA custody until December 8.
Mumbai: #ISIS-recruit Areeb Majeed quizzed by NIA, to be produced in court today http://t.co/IGXvOZQ6TS#htpic.twitter.com/t2fRwXO5Zl

— Hindustan Times (@htTweets) November 29, 2014
There are conflicting reports as to how Majeed got to the Islamic State's (IS, formerly ISIS or ISIL) camp in Iraq and what kind of attacks he was involved in.

"He is suspected to have killed around 55 people as part of ISIS and he returned because he was not paid by the terrorist group," a senior IB official told Mid-Day.
READ MORE: Syria: US-led strikes failed to weaken ISIS
Other media reports suggest the opposite. Citing other anonymous sources, the Hindustan Times said the IS allegedly gave Majeed $2,000 to cover treatment for injuries received during fighting in Iraq. If that is the truth, local authorities suspect that the Islamic State planned Majeed's homecoming to India for some purpose.

"During combat, he was shot in the chest while a second bullet grazed him. When a medical facility where he was being treated was destroyed in an air raid, he crossed over to Turkey," an unnamed central counter-terror officer said. Majeed then contacted his family to discuss his return home.

"We have reason to suspect what Majeed has told us so far. Not only was he given money by IS fighters, he was allowed to leave territory controlled by them. It is quite possible he may have contacted his father on their instructions. We need to verify and re-verify all his claims. That's why the NIA was allowed to register a case against him," the official said.
'How I joined ISIS'
The 23-year-old ended up fighting for the Islamic State after visiting "more than 20,000" jihadi websites while living in Kalyan, DNAIndia reported. The outlet suggested that after this wild jihad-surf the youngster became self-radicalized.
TOI also plays to the tune. Areeb Majeed was radicalized online. No local radicalization mechanism exists?? http://t.co/578DHEzeOD

— Saint Be'havin! (@WrongDoc) November 30, 2014
Majeed, along with three friends, decided to travel to Iraq to join the radical Islamist group.

"Majeed has told his interrogators the IS does all its recruitment online. Its spotters visit jihadi websites and contact possible candidates through social media. That was how he was spotted," the Hindustan Times said, quoting another officer.

One of the IS contacts paid for their travel, which was reportedly arranged under the cover of a pilgrimage tour to Iraq.

The four young men arrived in Baghdad at the end of May. They were instructed to separate from their tour group and take a taxi to Fallujah, which is close to the current IS stronghold in Mosul.

Another IS contact helped the recruits reach a camp, where they were brainwashed about the group's ideology, media reports quoted security officials as saying.

Afterwards, they were moved to an Islamic State training camp, where all four were taught how to use AK-47s and explosives.

While still quite confusing and sketchy, Majeed's story may soon have interesting developments, as his three other friends were also due to travel back to India in the next couple of days, according to DNAIndia.
READ MORE: Pancakes for jihadists: ISIS shares new online cooking tips
You can share this story on social media: