5.7k dead, 16k infected: Ebola toll rises in W. Africa amid 'stable' situation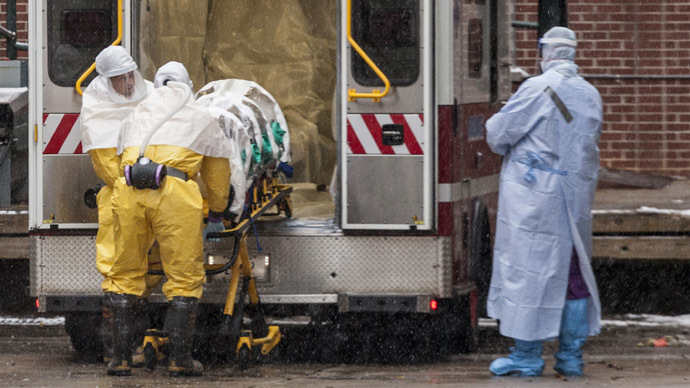 The Ebola death toll is up to 5,689 out of nearly 16,000 cases reported in eight countries by November 23, the World Health Organization said in its latest update.
Guinea, Sierra Leone and Liberia were the hardest hit by the virus outbreak, with 600 new cases recorded just last week.
"The total number of cases reported in Sierra Leone since the outbreak began will soon eclipse the number reported from Liberia," the WHO said.
Sierra Leone had 6,599 cases in comparison to 7,168 in Liberia.
A month ago, those figures stood at 5,235 for Sierra Leone and 6,535 for Liberia, with the number of deaths, respectively, 1,500 and 2,413, according to the WHO.
The situation is said to be more or less stabilizing in Guinea and Liberia, but just the opposite is happening in Sierra Leone, according to the update. However, officials in Sierra Leona insist that the outbreak is losing momentum.
"We believe that now that those treatment centers are ready, the transmission of new cases will start reducing," Sierra Leone's minister of information, Alpha Kanu, told journalists. "I don't think we can get any higher than we are now - we are at the plateau of the curve and very soon we will have a downward trend, once we have somewhere to take people."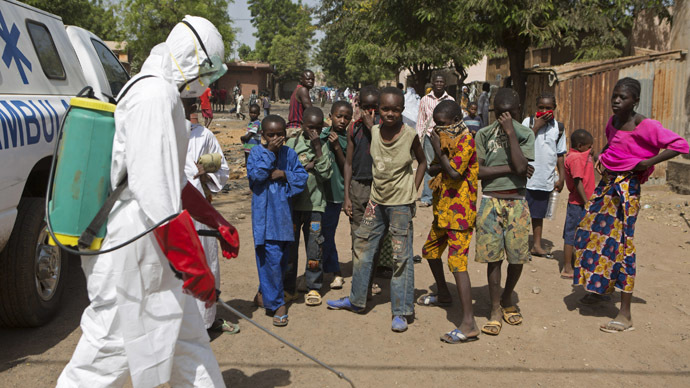 The World Health Organization said it was able to isolate more than 70 percent of those infected with Ebola in Guinea, referring to the international target set for December 1, but had failed to do so in the other two countries.
"Liberia and Sierra Leone report that fewer than 70 percent of patients are isolated, though there is wide variation among districts," the WHO said, adding that the final goal is to isolate 100 percent of those infected by January 1.
Meanwhile, eight more cases have been reported in Mali, with six dying.
Vaccine hope
An Ebola experimental vaccine is proving to be safe in the first-stage of testing. It was successful in the first 20 volunteers, according to the study published in the New England Journal of Medicine.
The vaccine triggers the immune system to produce anti-Ebola antibodies, which volunteers developed within four weeks of getting the shot.
The vaccine is being made by NIH and GlaxoSmithKline. No serious side effects have been reported so far, except a fever following a higher-than-usual dosage.
Some have argued that the Ebola death toll has been greatly underreported. Doctors Without Borders (MSF) believes that up to 20,000 people could have succumbed to the disease by November.
The vaccines against the deadly virus are currently being developed or undergoing safety studies in the US and Canada.