India quarantines Ebola survivor over virus traces in semen samples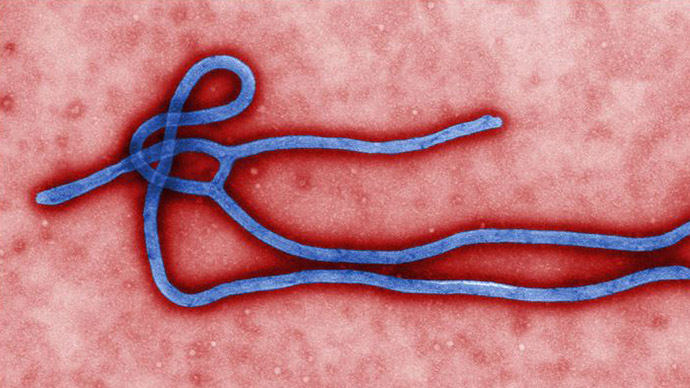 A man who had been cured of Ebola but continued to show traces of virus in his semen upon his arrival in India has been isolated, as authorities are not willing to take a risk of possible sexual transmission within 90 days from clinical cure.
A 26-year-old Indian man who was declared free from Ebola in Liberia is now in isolation at the New Delhi airport even after being declared Ebola free under World Health Organization's standards, India's Health Ministry has announced.
"It is a known fact that during convalescence from Ebola Virus Disease, persons continue to shed virus in body fluids for variable periods. However, presence of virus in his semen samples may have the possibility of transmitting the disease through sexual route up to 90 days from time of clinical cure," a ministry statement reads.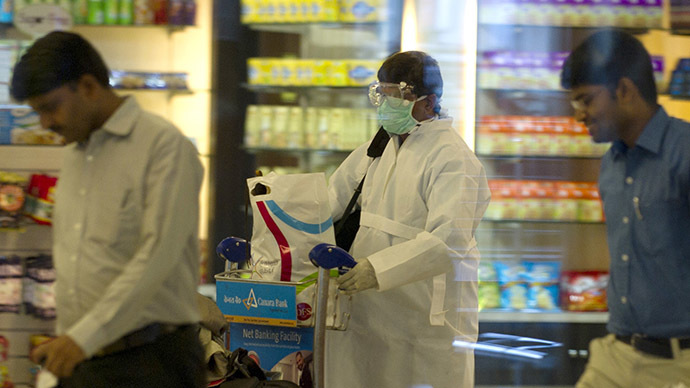 Authorities announced that an unnamed Indian male was quarantined after arriving in Indian from Liberia on 10th November. At the airport screening he produced a medical clearance certificate from the Ministry of Health and Social Welfare, Government of Liberia stating that "he has successfully undergone care and treatment related to Ebola Virus Disease and after post treatment assessment he has been declared free of any clinical signs and symptoms and confirmed negative by laboratory analysis."
As a matter of precaution, medical staff at the airport conducted three blood samples that were sent out to the National Centre for Disease Control, Delhi. All three came back negative for Ebola, conforming to World Health Organisation (WHO) guidelines. But fearing that "the virus may continue to be positive in secretions like urine and semen for a longer time," medical staff decided to test his bodily fluids.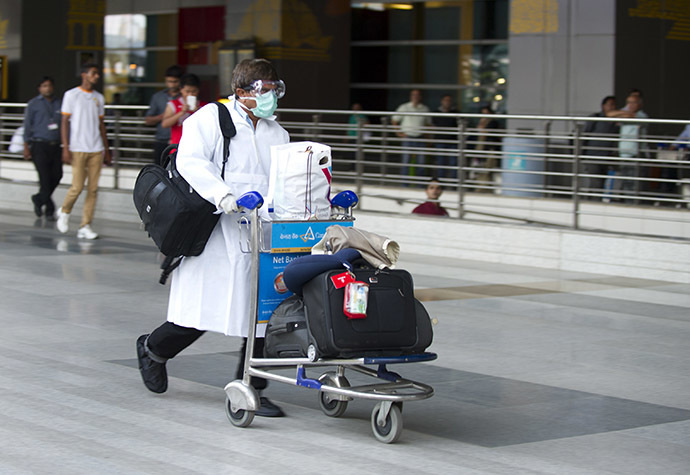 "His semen sample tested at National Centre for Disease Control on 17th November, 2014 was found positive for Ebola Virus by RT-PCR. The tests for semen samples repeated at National Institute of Virology, Pune, on 17th November, 2014 also tested positive," the ministry said.
Authorities note that currently the man is not experiencing any symptoms of the disease but will be kept under isolation until "his body fluids test negative and he is found medically fit to be discharged."
"This would rule out even the remote possibility of spread of this disease by the sexual route," authorities concluded.
Some experts however said the Indian authorities overreacted as the risk of sexual transmission was only theoretical. "It does seem a rather strong reaction to an individual situation," Andrew Easton, a professor of virology at the University of Warwick in the UK, told Bloomberg, adding that using a condom would be an acceptable way to reduce transmission risk as per WHO standards.
The Ebola outbreak has killed at least 5,177 people, mostly in Sierra Leone, Liberia and Guinea, according to the latest figures from the WHO. There have been no Ebola cases reported in India but there are fears that an outbreak could eventually spread as an estimate 45,000 Indian nationals are currently living in West Africa.