'Final instrument': Catalan leader urges early independence election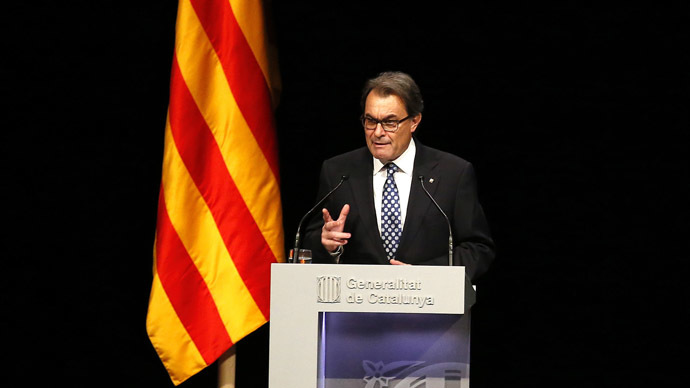 Catalonian President Artur Mas has called for a "plebiscite election" involving lists of pro-independence parties and civil society members. The poll is viewed as the region's final battle for separation from Spain, if Madrid does not carry out reform.
Speaking to a crowd of 3,000 people on Tuesday, Mas said he will "act accordingly" if the majority of Catalans are in favor of creating an autonomous state. The leader stressed that any future independence election is entirely up to the region – not Madrid.

The president once again criticized Spanish authorities while meeting with regional political parties and social movements at a conference of some 3,000 participants, titled 'After November 9: Time to decide, time to draw conclusions.'

READ MORE: 80% of Catalans say 'Yes' to independence in symbolic 'referendum'

Stating that the Spanish government "keeps acting against" Catalonia, Mas said that Madrid acts as a power structure and lacks equal treatment towards the region.

Mas announced that if the central government fails to authorize a full-scale referendum on the region's independence or does not carry out a constitutional reform, he will call a "plebiscite election," which would be – essentially – a vote on Catalonia's independence.
Mas said the election would be the "only" way to allow Catalans to voice their opinion, and would involve a joint list of candidates of all parties, as well as civil society members and experts in favor of a Catalan state.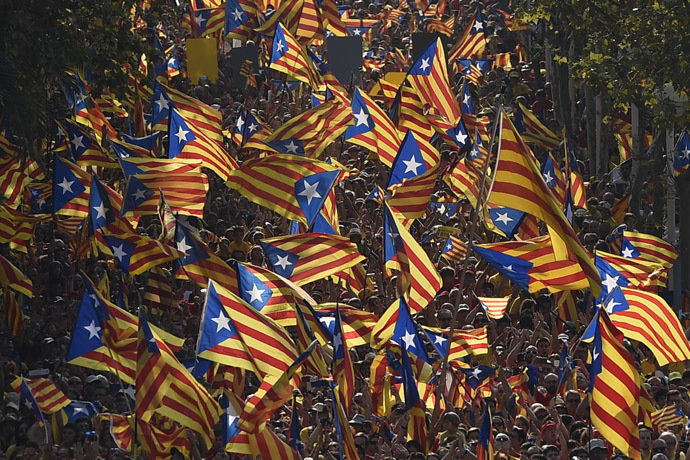 The president explained that such an election would prompt political parties to question the sovereignty issue, and a list of social activists supporting the plan would be formed. The issue would then be passed on to the region's parliament.

The leader previously said that this will require "direct and open confrontation" with the Spanish government, but now adds that "it's now time to use the final instrument to make the poll happen."

Stating that now is "the most difficult and crucial" period, Mas urged Catalans to stay committed to independence, stressing that the journey should not be abandoned.

Eighty percent of Catalans said "yes" to independence and secession from the central Spanish government in Madrid earlier this month, with over two million Catalans reportedly turning out for the unofficial referendum. The symbolic vote was informal and non-binding, but Spanish prosecutors later said they would file criminal charges against Catalan President Artur Mas in response to the poll.