Grenoble bans street ads, to replace billboards with trees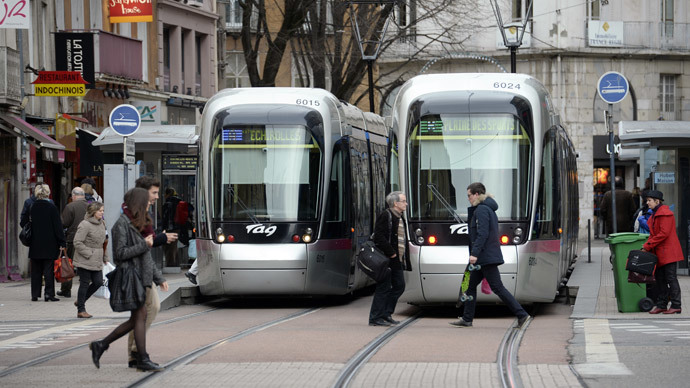 The French city of Grenoble will become the first in Europe to remove all commercial advertising from its streets, with the city's Green mayor promising to replace the signs and billboards with trees and community noticeboards.
"The municipality is taking the choice of freeing public space in Grenoble from advertising to develop areas for public expression," the office of Grenoble mayor, Eric Piolle, is cited by The Local news website.

Between January and April next year, the city will get rid of all of its 326 advertising hoardings, including 64 large billboards.

"About 50 young trees will be planted before spring" where the ads used to be, the mayor's office said.

The Grenoble administration will also offer advertising space to local cultural and social groups for free.

Those signs will be smaller and aimed "not only at drivers, but also pedestrians," Lucille Lheureux, deputy in charge of public spaces for the city of Grenoble, said.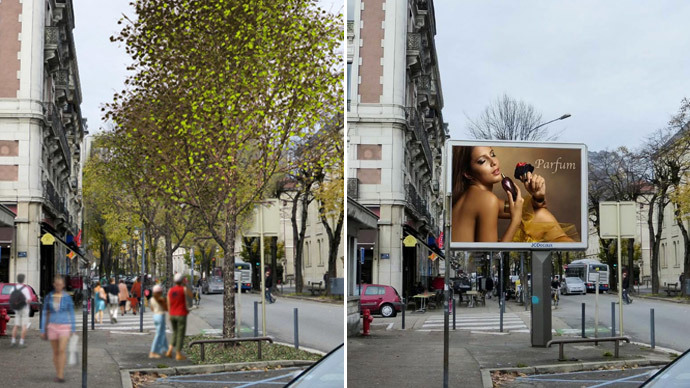 The city's contract with the world's top outdoor advertising company, JC Decaux, expires at the end of 2014 and won't be renewed.

"We have taken note of this decision," Albert Asseraf, JC Decaux general manager in charge of strategy, told Le Figaro newspaper.

The decision means the company, which services 3,700 cities in France, will lose 2,000 square meters of advertising space.

However, it will keep posting at bus stops in Grenoble as they are regulated by another contract, which will remain in force until 2019.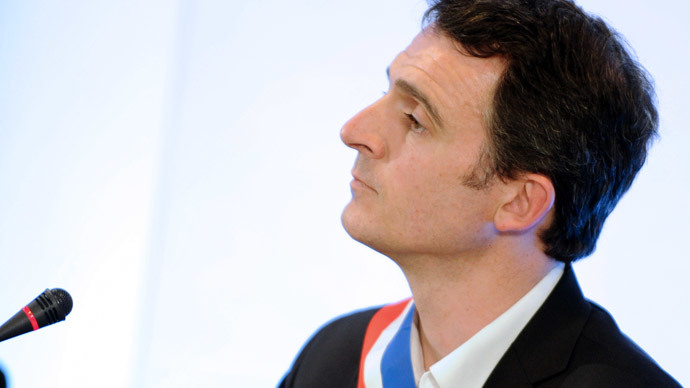 According to the mayor's office, the city used to earn in 600,000 euro in advertising revenue.

However, the new deal will only bring Grenoble 150,000 euro due to a recent slump in advertising rates.
The administration says those losses will be covered by savings of 190,000 euro already achieved by the city in other expenditure areas.

Green EELV party member, Eric Piolle, was elected Grenoble mayor in April 2014. Banning street advertising was one of his campaign platforms.

Last year Forbes magazine placed Grenoble, with a population of over 150,000, fifth in the rankings for the most innovative cities in the world. In 2014, the city at the foot of the French Alps was also voted the best place to be a student in France.

By giving up on street ads, Grenoble is following in the footsteps of French village, Forcalquier, which implemented a similar ban back in 2009.
You can share this story on social media: