Dutch teen rescued from ISIS by mom appears in court on terror charges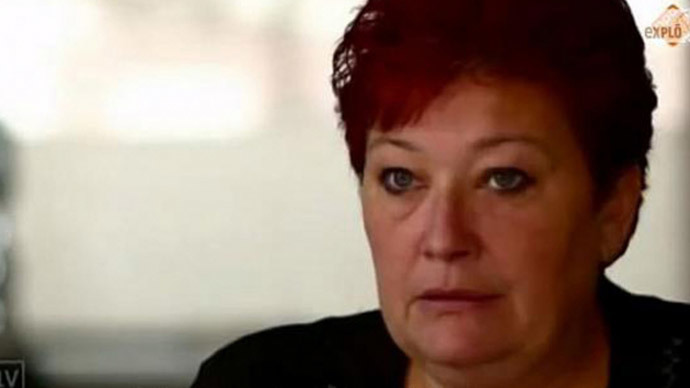 A Dutch teenager, who allegedly traveled to Syria to marry an Islamic State fighter, has appeared in a Netherlands court on terror charges two days after returning home. The 19-year-old was rescued by her mother from an Islamic State stronghold in Syria.
After spending nine months in the Middle East, Aicha – the name the girl adopted in Syria – returned home on Wednesday.
"Upon her arrival, Aicha was detained at once on suspicion of crimes threatening state security," Annemarie Kemp, a spokeswoman for the Dutch public prosecutor's office, told AFP on Friday.
Friday's court hearing took place behind closed doors.
The court had to determine how long Aicha should be detained. At the next hearing on Monday it will be decided if she will be charged with any offense.
Prosecutors were expected to ask the judge to extend the time that Aicha can be held while they examine evidence, the BBC reported.
A public hearing is planned in three months. Until then Aicha and her lawyers have been banned from speaking to anyone except her mother.

READ MORE: Dutch mom travels to ISIS Syria stronghold to save daughter from jihadist 'lover'
Aicha went to Syria nine months ago to marry a Dutch-Turkish jihadist fighter, Omar Yilmaz, who her mother, Monique, says she saw "as a sort of Robin Hood."
The teenager was inspired by Yilmaz's interview on TV. As her mother told Dutch television a few months ago, she turned from a bright teenager called "Sterlina" into "Aicha", a radical supporter of jihadists.
She then traveled to Syria, where she wanted to marry Yilmaz, Aicha asked for her mother's help after the marriage failed and Aicha ended up with a Tunisian fighter.
Monique first attempted to travel to Syria in October, around the time of Aisha's birthday to try and track her down, but failed to cross the border. According to recent reports, last week Monique managed to sneak into Syria. Dressed in a burqa, she went to Raqqa, a key power base for Islamic State (ISIS/ISIL) in Syria, where she arranged via social media to meet Aicha.
This information, however, has since been denied. A representative of the Dutch public prosecutor, Roger Bos, told Dutch TV that Monique "never set foot in Syria" and she met her daughter at the Turkish border, the Dutch tabloid daily Algemeen Dagblad said.
"It is unknown how Monique managed to travel inside an area under the IS group's control," a report released Thursday said.
Approximately 130 Dutch nationals have gone to Syria to join the Islamic State. Thirty have already gone home and 14 have been killed in the fighting.
It is feared that some jihad supporters returning home are doing so with the intention of fomenting similar jihadist sentiments there.
The number of Europeans joining Islamist fighters in Syria and Iraq has passed 3,000, the EU's anti-terrorism chief told the BBC in September.