'Named after Austrian village': F**king Hell beer ad sparks controversy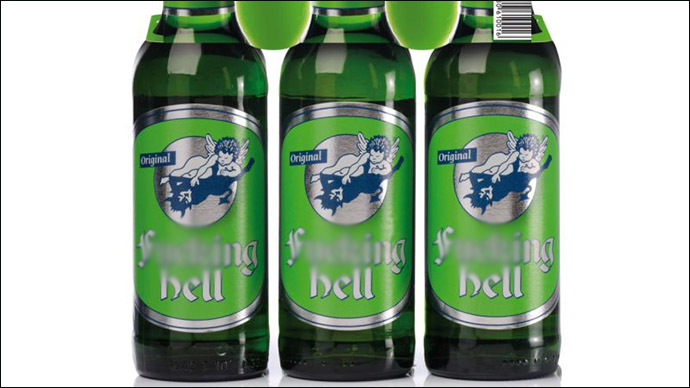 A beer, which its creators claim is named after the town of F**king in Austria has created fresh controversy after its promotional ad appeared on the website of the right-wing Austrian Freedom Party.
The beer in question is a light beer, so because the German word for light is 'hell', the beer has been named accordingly.
The beverage has sparked fresh controversy after appearing as a promotion on the website of Austria's Freedom Party – a right-wing fringe party. The Freedom Party is based in Schaerding which neighbors Fucking. The party stated that it aimed to show solidarity with its neighbors in promoting the beer.
However, the beer had previously caused some problems when the idea for it was first born.
In 2010 the Trade Marks and Designs Registration Office of the European Union said that it had thrown out a complaint after people brought it to their attention that the trademarked name "F**king Hell" was upsetting, accusatory and derogatory, reported the Austrian Times.
The release from the office concluded: "The word combination claimed contains no semantic indication that could refer to a certain person or group of persons."
"Nor does it incite a particular act. It cannot even be understood as an instruction that the reader should go to hell."
Thanks for the Monday beer, @firebox! Fucking Hell. (No really the beer is called 'Fucking Hell'.) pic.twitter.com/LOhPNzfemG

— Cate Sevilla (@CateSevilla) June 23, 2014
Mayor of Fucking, Franz Meindl, told the Austrian Times that the village has drawn a lot of – perhaps unwanted – attention because of its name. "Twelve or thirteen Fucking town signs have been stolen. We've taken to fixing them with concrete, welding and rivets," he stated.
Fucking is not the only such place with this problem. The eastern German town of Pissen and the Bavarian towns of Kissing and Petting also have similar problems.
However, giggling over the vulgar-sounding place names is a global phenomenon.
Britain has several street names with the word 'butt'in, while there is a 'Poo' in Asturias, Spain, a 'Crap' in both Switzerland and Albania and a 'Vagina' in Russia.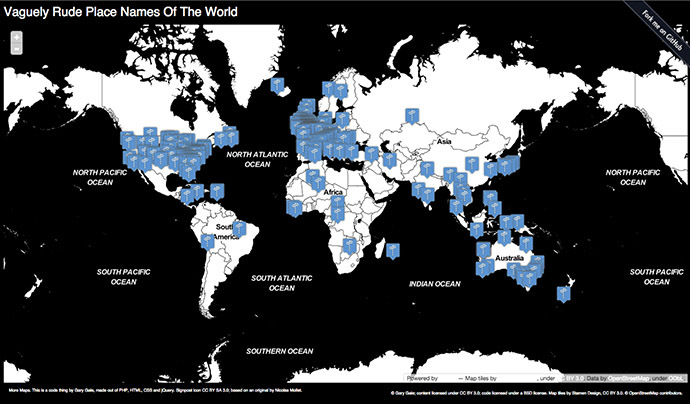 You can share this story on social media: