The quick way down: Russian basejumper flies off a 3,200m peak (VIDEO)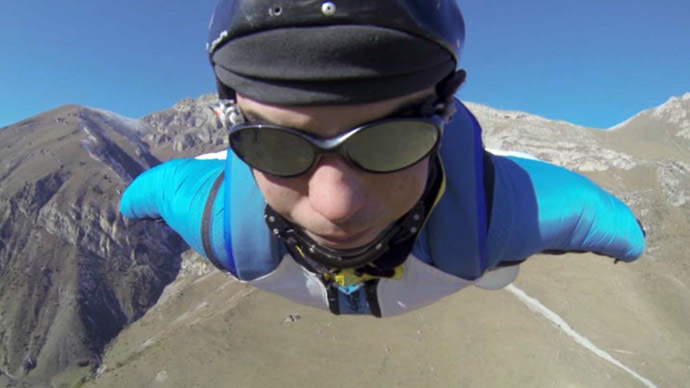 It took him hours to get to the top, but just a matter of minutes to get back down. Russian thrill-seeker Ratmir Nagimyanov recorded his stunning decent from a 3,200-meter-high mountain in the Republic of Ingushetia, which he calls just a warm-up.
Ratmir, who comes from Ekaterinburg, in the Ural mountains area of Russia, had twice tried to make a base jump off the Tsey-Loam mountain. However, he was not to be denied for a third time, as he took a daring plunge from the summit - some 3,200 meters above sea level.
It only took him a matter of minutes to reach the bottom, but it was not as easy as it looked.
"My line of flight is not quite as simple as it looks. I have to fly right by the cliffs, Nagimyanov said.
Known as the 'Enchanted Mountain' in Ingush, Tsey-Loam is certainly no fairtayle. The 3,200 meter peak is one of the most dangerous mountains in the area and has claimed the lives of numerous climbers over the years. Last year a basejumper crashed into the mountain when trying a decent, while in 2002, a helicopter collided with one of the slopes and crashed - killing 10 people.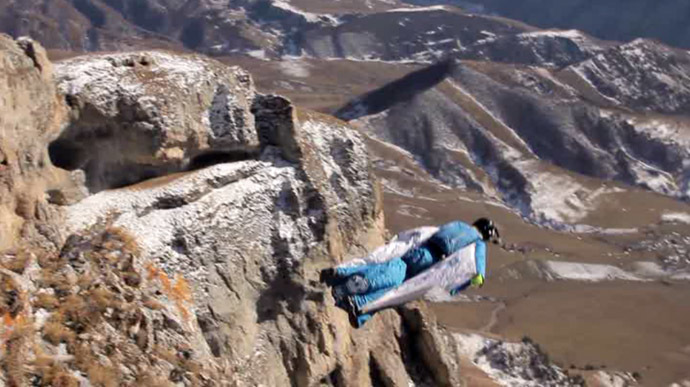 However, this was just a warm-up for Ratmir.
"This jump is just a training session for us. We are here to get acclimatized before the trip to Dagestan to the Erydag Mountain," the basejumper said. At 4,000 meters Erydag offers its own challenges, while it is located at the very southern tip of Russia.