Russian flying man Rozov jumps from Mt Everest
Russian daredevil, Valery Rozov, has once again re-written the record books, making the world's highest BASE jump off the north face of the tallest mountain on Earth, Everest.
Rozov has made his historic jump from 7,220 meters above sea level to mark the 60 years of the Everest (8,848 meter) conquest by Edmund Hillary and Tensing Norgay back in 1953.

The 48-year-old and his team were planning the stunt for two years, which included a 6,420-meter jump from another Himalayan peak, the Shivling (6,543 meters), in 2012.

It took Rozov four days to climb from base camp to the jumping location, with his ascent beginning on the Chinese side of the mountain.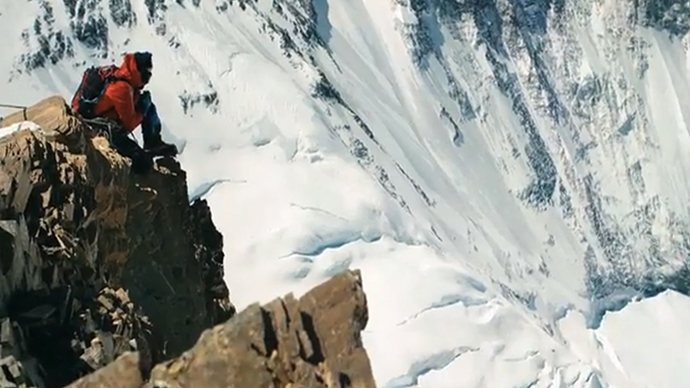 The Russian jumped from the cliff, with temperatures at -18 degrees Celsius, and landed safely on the Rongbuk glacier at an altitude of 5,950 meters.

The wingsuit flight lasted for about one minute, with the skydiver reaching the speed of around 200kph.

On his return to Moscow, Rozov said the whole Everest project came at a high price for him – both mentally and physically - but it was worth it as he managed to fulfill his long-time dream.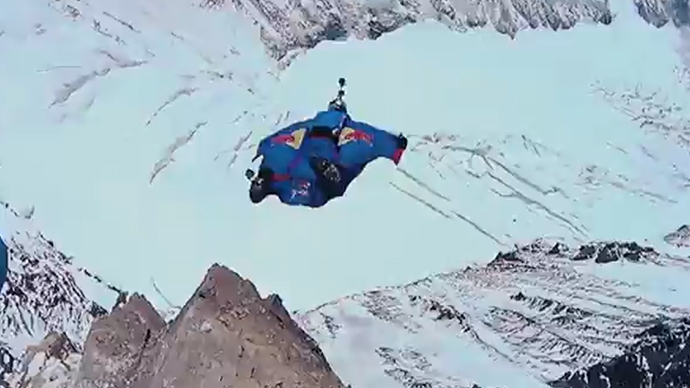 The daredevil added that the jump could well have ended in tragedy, as he was unable to attain the necessary trajectory at first, but in the end managed to overcome all obstacles.

Rozov has long become a legend in skydiving, with over 10,000 jumps behind his back. He achieved global renown in 2009 when he became the first man to skydive into an active volcano on the Kamchatka Peninsula in Russia's Far East.

In 2012, the Russian also glided over the extremely dangerous Tartar Strait, which separates Russia's island of Sakhalin from the mainland.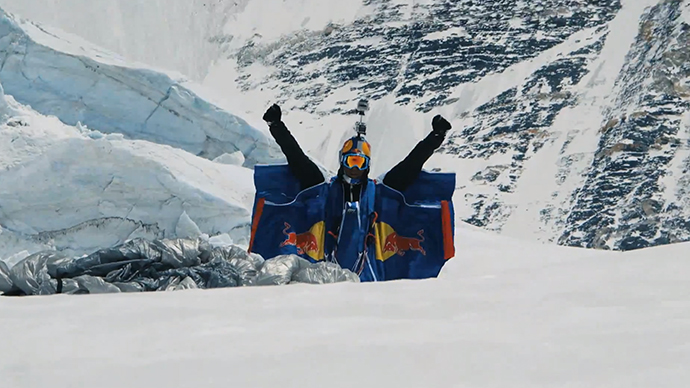 You can share this story on social media: