Russian jumps into record books from Antarctic mountain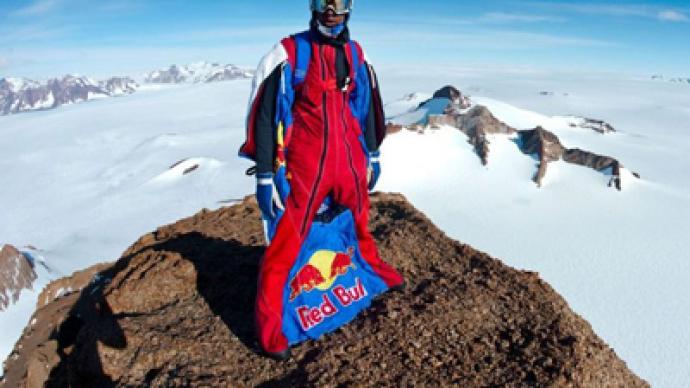 Russian dare-devil Valery Rozov has become the first person to BASE jump from Antarctica's Mount Ulve Tanna.
Rozov, along with climbing colleague Aleksandr Ruchkin and photographer Thomas Senf, needed two weeks of preparations at BASE camp before climbing up the mountain, where temperatures fell to -30C.Yet, that was the relatively easy part of Rozov's mission. The real challenge lay in his descent from the mountain.Wearing his wingsuit, Rozov took a death-defying jump off the 3000 meter peak, gliding around the mountains for 45 seconds, before pulling the chord on his parachute and landing safely.The achievement firmly puts Rogov's name in the history of BASE-jumping.  BASE is an acronym that stands for the four categories of fixed objects from which one can jump – buildings, antennae, spans and earth.