'RT will soon be banned in Germany too': Russian FM jokes at media conference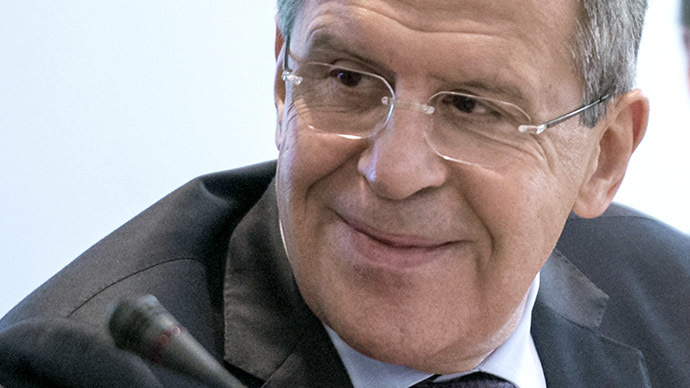 Russia's foreign minister, known for his impeccable diplomatic skills, brightened the mood of the media conference held in Moscow after meeting with the German FM. Both diplomats chuckled at a joke directed at RT.
Sergey Lavrov met with his German counterpart Frank-Walter Steinmeier on Tuesday in Moscow to discuss the Ukrainian crisis and its resolution.
READ MORE: Russia, Germany call for a national dialogue in Ukraine
During a series of questions asked by various media outlets, Lavrov picked on one asked by an RT Arabic journalist, addressed to Steinmeier.
"Why is Russia's point of view and proof provided by Moscow ignored in the West?" the RT Arabic reporter asked the German minister.
Before Steinmeier had time to answer the question, Lavrov jokingly said: "Your channel will soon be banned in Germany too."
Russia's top diplomat was clearly referring to RT's recent dispute with the British media regulator. This month Ofcom announced it was censuring RT, citing a lack of 'due impartiality' on its Ukraine coverage in March this year.
READ MORE: RT on Ofcom ruling: Impartiality requirements must apply to all media equally