Lavrov: Russia never questioned Ukraine's right for partnership with EU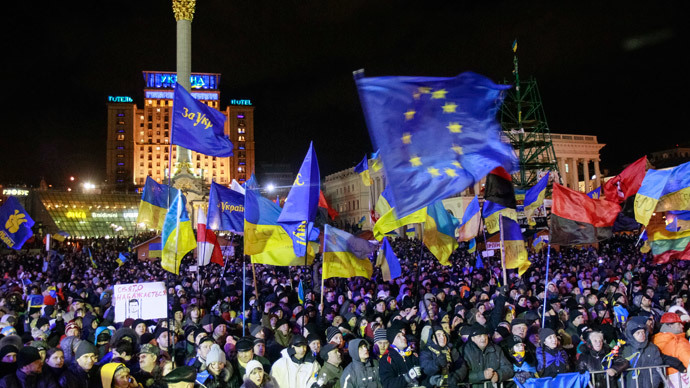 Moscow never put Kiev's right to develop closer ties with the EU into doubt, it only wanted to escape risks that Ukraine's economic integration into the European Union might have brought about, Russian Foreign Minister Sergey Lavrov said.
'Global media control allows US to sell black for white': Putin's key Valdai quotes
"I stress this: we never questioned Ukraine's right to develop partnership with the EU," Lavrov told the Verdens Gang (VG) Norwegian newspaper, when he was asked about what he thought of Ukraine's leadership seeking an agreement with the EU.

"We only want to make sure that it does not inflict damage on Russia, its Customs Union partners or any members of the CIS (Commonwealth of Independent States) free trade zone, including Ukraine," the minister added.

Lavrov explained the economic agreement between the EU and Ukraine might result in duty-free imports of European goods into Russia and that had to be prevented.

He said at the moment the most important thing for Ukraine was overcoming "the most acute crisis."

"It's now necessary to support fledgling ties between Kiev and People's Republics of Lugansk and Donetsk and then to start a comprehensive political dialogue with the purpose of finding ways for reaching national accord and conducting constitutional reform with the participation of all regions and political forces," Lavrov said.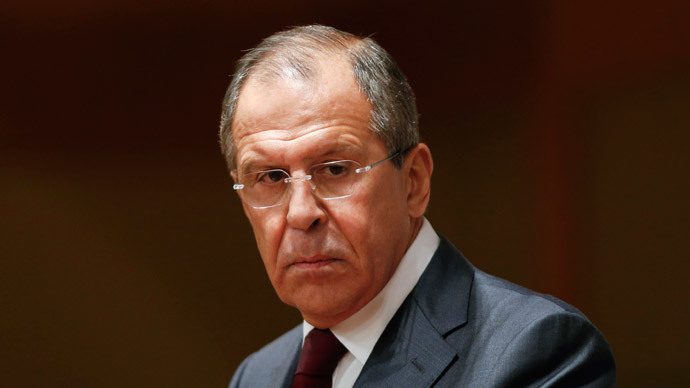 The foreign minister reiterated it was important to implement the September Minsk peace agreements between Kiev and anti-government forces in Ukraine's southeast. https://www.rt.com/news/185700-lugansk-donetsk-special-status/

"We believe that all external players – Russia and Western countries – must exert pressure on the Ukrainian parties to ensure that these agreements were implemented," he told journalists on Saturday.
'Chaos & anarchy' in world affairs
Lavrov has also touched upon the threat of extremism, saying that the Islamic State group was contributing to accumulation of "chaos and anarchy elements in world affairs."

The minister believes that only joined efforts under the aegis of the UN will effectively resolve modern crises.

"Unfortunately we see the attempts by the US and other Western nations to impose their vision on everybody else, to meddle into internal affairs of sovereign nations in order to achieve geopolitical goals, while taking liberties with the key principles if international law," Lavrov said.

"This policy has led to Yugoslavia bombings, invasion of Iraq, attacking Libya and destabilizing Syria. All of that has been the strongest blow to international stability," he added.

Lavrov said Russia was consistently supporting the governments of Iraq and Syria in their fight against Islamist extremists. Moscow would not, however, join the US-led coalition against the Islamic State. It would have preferred to see the counter-terrorism effort led by the UN Security Council, "bearing major responsibility for maintaining world peace."