​'Russia impossible to isolate': Senior official dismisses 'phony' Western sanctions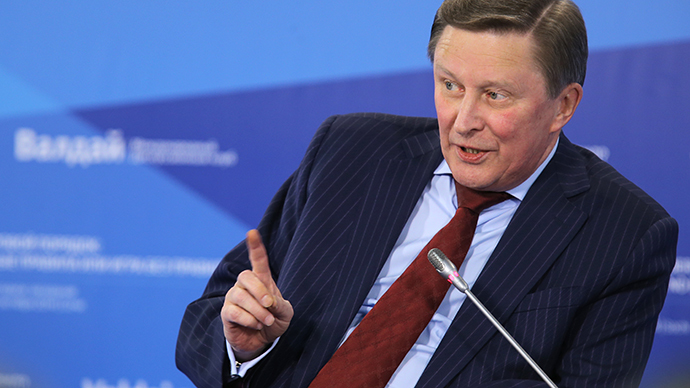 Chief of Russia's presidential administration Sergey Ivanov has slammed the West for "attempts to destabilize the country," and says its economy remains strong, in the face of sanctions.
"Isolating Russia is impossible – and the world has no intention of doing so," the former defense minister told reporters at the Sochi meeting of the Valdai Club, an annual media summit that offers leading foreign journalists access to top Russian politicians.
"They are introducing so-called sanctions, and my use of so-called is not an accident. Real sanctions can only be introduced by the UN Security Council, everything else is an attempt at pressuring Russia."
Ivanov, considered a member of Vladimir Putin's inner circle, said the sanctions were instigated by "those on the other side of the big pond," as punishment for Moscow "daring to have its own opinion."
The official admitted that Russia's economy – which is not predicted to post zero growth this year – is facing "a mass of problems, in part due to the sanctions," but insisted that it had grown more powerful than ever over the past decade, which has "evoked certain resentment from our so-called partners."
The US, the EU and other Western allies have imposed several rounds of increasingly severe sanctions over the past six months, first after Crimea's accession into Russia, and later as a response to Russia's purported meddling in the Ukrainian military stand-off. Moscow has responded with counter-sanctions that ban most Western agricultural imports.
Among the imports also affected by the sanctions is the delivery of two cutting-edge French Mistral ships, at the cost 1.2 billion euros, which has been frozen by Paris.
Ivanov said that Moscow would accept France reneging on the contract, originally due to be completed in the coming months, but only if it paid the fines stipulated by it, which could exceed the cost of the original order. The official said that Moscow would pursue the matter through international courts of arbitrage "as in the civilized world."
Kremlin calls to accept both Ukrainian elections
Sergey Ivanov endorsed the scheduled November 2 elections in the self-proclaimed Donetsk and Lugansk People's Republics, which Kiev has asked Moscow to halt.
"These newly-formed territories – call them how you like – deserve to have officials elected by whoever is living there. This is simply a natural development."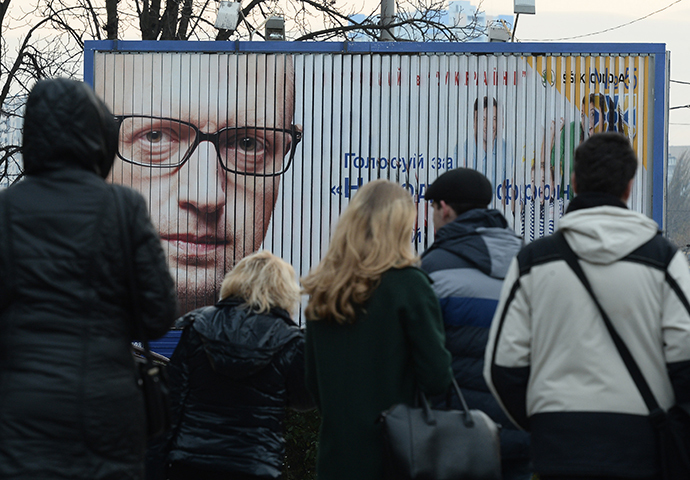 Ivanov said that the Kremlin would also recognize Sunday's parliamentary elections in the rest of Ukraine.
"Don't worry about that, we will recognize them. We want Ukraine to enter a civilized course, and so that it becomes a country that is not hostile towards Russia, and can pay for itself."
Ivanov said that Russia's economy had "subsidized Ukraine's to the tune of hundreds of billions of dollars" since the fall of the Soviet Union, and said that Moscow had no intention of covering Kiev's mounting gas bills, calculated by Moscow to be $3.1 billion.
"We are not going to fund Ukraine, and if someone decides to it is up to them," said Ivanov, saying that if the West believes that the "beacon of democracy" has been lit in Kiev, it is its duty to fund it.
You can share this story on social media: