Police reindeer may soon be deployed in Russian tundra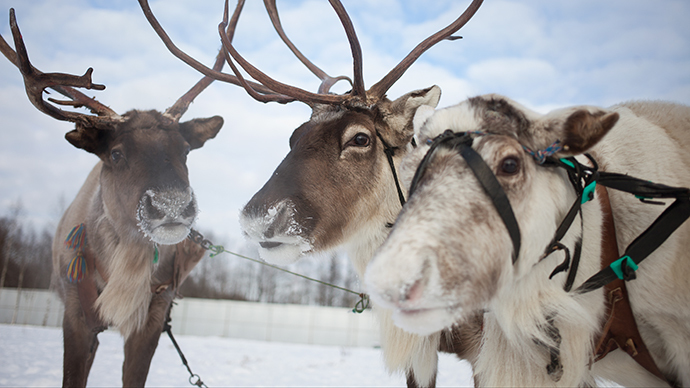 The police force in Russia's Far North may soon be equipped with reindeer as a means of transportation in poorly accessible areas, to better preserve law and order among the native populations residing in the Russian tundra.
The idea of purchasing livestock reindeer is currently being discussed within the Ministry of Internal Affairs as a potentially effective measure to curb the crime rate, a source told Izvestia newspaper.
"At the meetings it was noted that the criminals often hide in the tundra and other hard to reach places using reindeer sleds, where the police do not always have a chance to pursue them. The same problem arises with the delivery of the suspects to police stations," the source told the publication.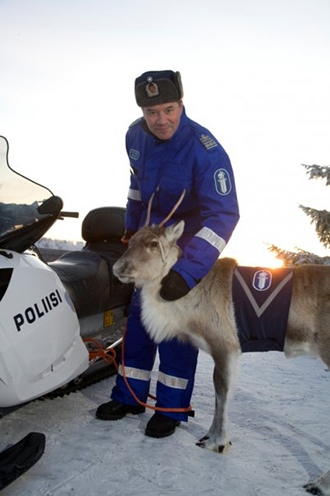 Though the local police force in the Yamalo-Nenets region is equipped with snowmobiles, reindeer have proven to be more reliable under the harsh weather conditions, Interior Ministry spokeswoman for the region, Irina Pimkina, told Izvestia.
"Of course we have snowmobiles in service, but one should understand that a machine is a machine. A snowmobile can break down or get stuck in the tundra, but the deer will run at all times. Deer would be useful for the district police officers to go around the remote areas. In addition to policing, our officers provide various assistance to locals such as transporting patients out of the tundra."
The procurement of reindeer, as well as other types of animals like camels and mules, is already outlined in Russian legislation. However, no other service animal acquisitions in the Yamalo-Nenets region have been made.
Once purchased, according to the normative base, police reindeer will rely on 0.5 kilograms of oats and one kilogram of hay per day, in addition to a grain mixture of rye and wheat flour and six kilos of reindeer moss.
Russia's Defense Ministry already has experience with unusual service animals – around 150 donkeys and mules are currently serving in special mountain brigades.
Once the deer are introduced as part of the police force, Russia will join its neighbor Finland, which deployed reindeer to the forests of Lapland.
You can share this story on social media: