State of emergency in Siberia: Russian republic to hunt down 3,000 wolves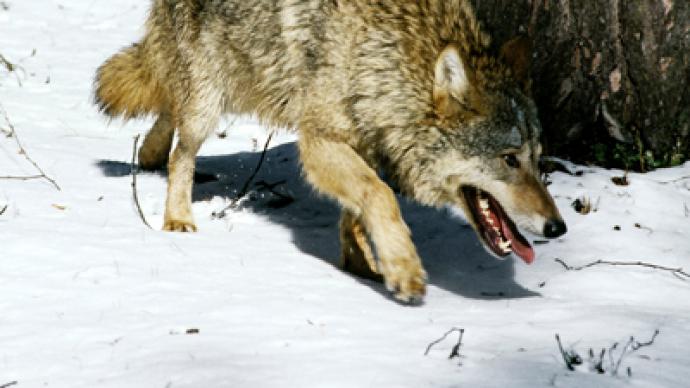 A Siberian republic has ordered more than 3,000 wolves to be killed in three months, due to increased attacks on livestock. Authorities declared a state of emergency and summoned hunting parties, promising six-figure rewards for the top hunters.
Officials estimated that over 3,500 wolves are terrorizing livestock in the Siberian republic of Yakutia.More than 16,000 domestic reindeer and some 300 horses have been killed by the overpopulation of wolves in 2012, officials said, adding that damages to the region's households topped 157 million rubles ($5 million) last year.Yakutian President Yegor Borisov announced a state of emergency and urged a clear plan of action, declaring a three-month 'war on wolves.'Borisov has called for special hunter brigades to be formed and provisioned with "everything necessary" in order to counter the wolf threat.He has also promised six-figure rewards for the three best hunters, and said he would announce the exact sum of the prizes later.The hunters are to track down and eliminate wolf packs until the number of wolves in Yakutia drops to about 500. Hunters must kill more than 1,000 wolves each month in order to meet the mid-April deadline set by officials.The massive wolf migration from the taiga forests to Yakutian reindeer pastures was caused by a decrease in the population of mountain hares, which are central to the wolves' diet, experts said.
You can share this story on social media: