Uber-angry cab drivers attack student for using taxi app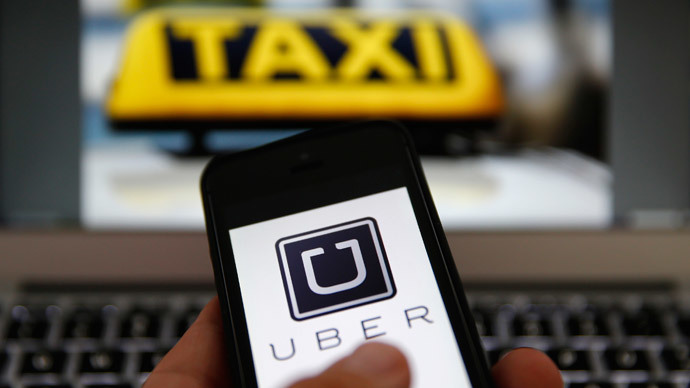 A mob of angry cab drivers allegedly attacked a French woman as she tried to get into a rival Uber car, a smartphone-based ridesharing service, instead of taking a traditional taxi, according to French media.
The woman, identified only as Marion, had been celebrating a birthday party with friends in Lille and was preparing to head home on October 11. She told Europe1 that a group of cab drivers began insulting her and her friends as they made their way towards the Uber vehicle. The drivers yelled that Uber was illegal and physically blocked the young woman from getting into the vehicle.
Marion and her friends went searching for another car, only to be accosted by the band of taxi drivers once more. When trying to get into a third car, the situation took a violent turn.
Marion alleges that one of the drivers threw something, probably a bottle, at her head.
"It hit my head and then I found myself on the ground," she said. "There was blood dripping. That's when I started to panic."
"We are students, we don't have the luxury of being able to take a taxi because we can't afford to," Marion said. "If you want to go out, you take the less expensive solution. Here it's Uber."
UberPOP was launched in France in February. Because UberPOP is reportedly cheaper than regular taxis by an average of 20 percent, the company has angered traditional taxi services who view it as unfair competition.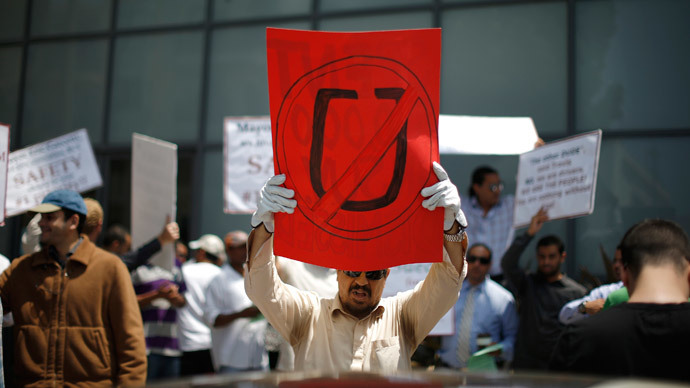 The rapidly expanding San Francisco-based cab service is facing legal issues around the world.
Uber was fined $125,000 in October after a Paris court found it guilty of deceptive business practices for advertising its paid transportation services as simple carpooling. In a statement, the company said it will continue to operate while it appeal the court's decision.
In Germany, Uber has fought back against repeated bans, ignored by drivers and passengers alike. Most recently, in September, courts in Berlin and Hamburg called for a halt to Uber operations, alleging the company violates multiple rules.
READ MORE: Uber and out: Taxi app temporarily banned in Germany
Thousands of European cabbies rallied against the app this summer, bringing traffic in cities in UK, France, Spain, Italy and Portugal to a standstill, claiming the company skirts regulations. Uber, however, maintains that it isn't a traditional taxi service, but merely a middleman, connecting passengers with willing drivers.
READ MORE: 'Starving us out': Massive taxi demos block streets in major EU cities (PHOTOS, VIDEOS)
In spite of the persistent hostility from cab companies, Pierre-Dimitri Gore-Coty, Uber's Western Europe head, remains optimistic about Uber's future in Europe, citing the Netherlands and Spain as countries where authorities are more receptive.
"The situation is not dark everywhere in Europe as it may seem," Gore-Coty was quoted as saying by Reuters. "Where you have most tension is where the taxi industry has been the most protected, but we are starting to see things move positively."
Cities in the US were also stormed by protests during the summer and early autumn. Despite staunch opposition from cabbies, Washington D.C.'s city council approved a bill regulating the ridesharing company and others like it.
You can share this story on social media: