Austrian Saudi school 'teaching anti-Semitic values'
Published time: 16 Nov, 2014 17:50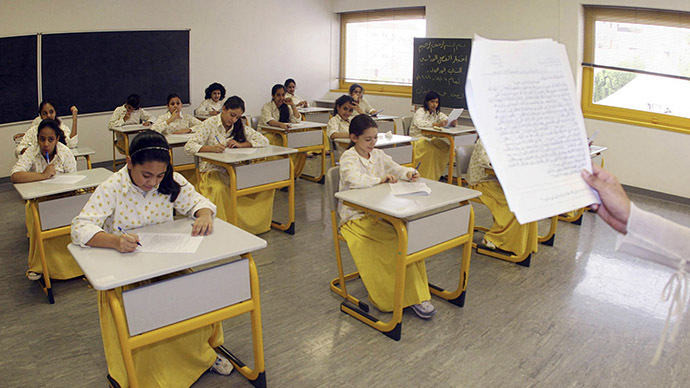 The Saudi School – a private institution for Middle Eastern immigrants in Vienna – is being investigated for allegedly teaching anti-Semitism and conspiracy theories, according to local media, which procured some of the school's learning materials.
Austria's News magazine saw the school's required textbooks for the history syllabus, and according to its report it contained "a smorgasbord of conspiracy theories and incitement against Jews, Israelis and divergent trends in Islam."

In an article describing "Jew-hate in school", summaries are made of the textbook's sentiments, following News' commissioning a translation of the history book from Arabic.

In the book, you can read sentences such as: "The Freemasons were a secret, subversive Jewish organization, which aimed to secure Jewish control of the world."

The school is now required to provide full evidence in the form of a certified German translation of all its teaching resources.

The Saudi government officially runs the Saudi School. However, it is deemed an educational institution rather than a religious institution.

While lessons are taught in Arabic, the school is still required to operate under Austrian law and guidelines set out by the Austrian Education Ministry, under which anti-Semitism and incitement are illegal.

If the investigation's findings confirm the allegations of the magazine, students will have to transfer elsewhere as the educational status of the Saudi School will be withdrawn.

The Islamic Austrian International School in Vienna has also been subject to recent investigation following reports that children were being barred from taking music lessons by parents. However, the school's status remained intact after it was found to be following the Austrian curriculum.