​Cute ducklings & dolphins replace genitalia in Turkish textbooks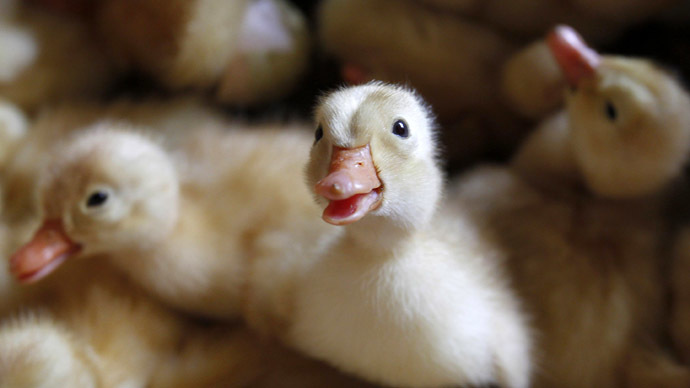 Turkish children who start their six grade biology lessons will now see cute ducklings and puffy polar bears instead of human genitalia in their standard biology text books. The decision of the authorities caused quite a stir.
The diagrams showing the anatomical structure of the inner workings of the penis and vagina have been erased from the reproduction chapter in the books.
Now the new version shows puffy ducklings, cute polar bears, a pair of pretty dolphins and a mother with a baby, without any explanatory texts.
The changes in the standard biology textbooks for the country's sixth-grades were discovered by Abdullah Tunalı, a psychology expert who used to be the head of the Education and Science Workers' Union.
He was comparing the books used in previously and now, and found that the chapter dubbed, "Reproduction, Growth and Development in Living Beings" has been radically altered this year.
"In the past, the inner structure of genitalia was explained to children in appropriate ways for their development, just like heart and kidneys were pictured. But the sixth grade science and technology textbook has been seriously censored this year," Tunalı told Turkish Hurriyet Daily.
The structure of the genitalia was shown only on a cellular level. Also such explicit words as "virginity" and "breast" have been removed from the school curriculum for the sixth grades.
According to Tunalı, the reproductive section is being taught "superficially and in a slapdash manner."
"We think the introductory information about a subject that is covered in more detail in the eighth class is not being taught healthily, as it has been censored," he said.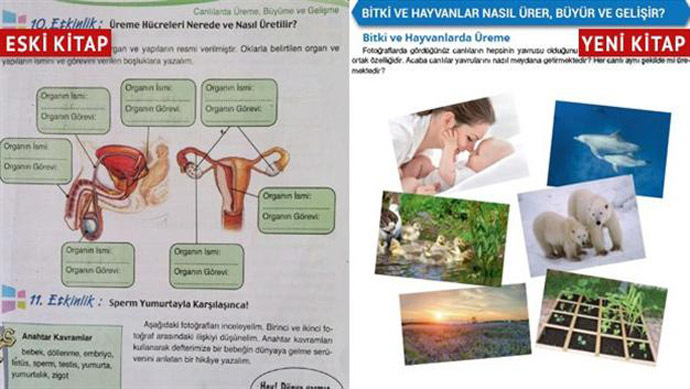 He warned that that such "censorship" can prompt children to look for adult-only or misleading material.
"If scientific information is not taught at schools, a child's development can be harmed," Tunalı said.
Ahmet Zehir, professor of biology in Marmara University, told AFP that this censorship does "more harm than good" to schoolchildren.
"Why are these pictures being removed? Children already see them for real. They should learn about the opposite sex from the right source, which is textbooks," he said. "It will affect their whole life. Why do you do this to our children? Why this fear?"
The controversy is the latest issue in the government policies led by the country's president Tayyip Erdogan.
In September, the authorities allowed girls as young as 10 years old to cover their hair while attending school. The government also banned all school pupils nationwide from having tattoos or body piercings in a new dress code deemed oppressive and unenforceable, according to the law's critics.
These changes provoked a heated debate as its supporters said religious women have been returned their fundamental human right, while opponents took it as a threat to Turkish secularism.
You can share this story on social media: