Beijing chides American spy flights during military talks - Pentagon
Published time: 14 Nov, 2014 10:27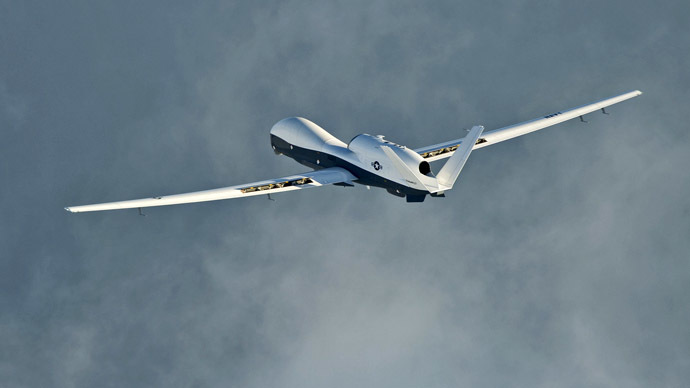 China criticized US military spy flights near their territory during military discussions this week between the two nuclear powers. However, US officials said their reconnaissance missions in international airspace would continue.
Chinese defense officials on Thursday expressed concern over heightened US military surveillance flights, notably around Hainan, home to China's submarine base. US reconnaissance missions have led to increased tensions between the two economic and nuclear superpowers as Washington continues to beef up its military presence in the Pacific.
READ MORE: Futuristic Chinese 'supersonic' sub could reach US shores in under two hours
However, the Pentagon rejected calls to end its surveillance flights.
"China did raise the issue of restricting US operations in international airspace and both sides discussed their positions," Lieutenant Colonel Jeffrey Pool, a Pentagon spokesman, told Reuters.
"We have consistently opposed any Chinese proposals that would limit US operations in the air or sea beyond the territorial limits of coastal states, place US alliances at risk (or) constrain activities with US allies or partners."
However, the two sides did report some success in their talks. The two sides hammered out agreements with regards to early joint-alert mechanisms for determining rules of behavior regarding air and naval encounters. The guidelines require both sides to announce any military exercises in the congested Pacific-Asian region.
"It's incredibly important that we avoid inadvertent escalation," Ben Rhodes, a US deputy national security adviser, was quoted by the Wall Street Journal as saying. An "accidental circumstance," he said, could "lead into something that could precipitate conflict."
The Chinese defense ministry said in a statement that the China-US agreements came after a series of "deep consultations" between the two sides, which continue to view each other with increasing suspicion.
"China is willing to work with the United States and take this opportunity to continue deepening military exchanges, trust, cooperation and the appropriate handling of differences," it said.
In August, a Chinese fighter jet edged close to an American P-8 Poseidon spy plane, reportedly coming to within 9 meters (30 feet) before performing a barrel role over the top of US aircraft.
READ MORE: Chinese spy ship surveys US-led drills off Hawaii
In 2001, a mid-air collision between a US intelligence-gathering aircraft and a Chinese fighter led to the death of a Chinese pilot and the detainment of the 24-member American crew – together with its sophisticated aircraft.