Chinese spy ship surveys US-led drills off Hawaii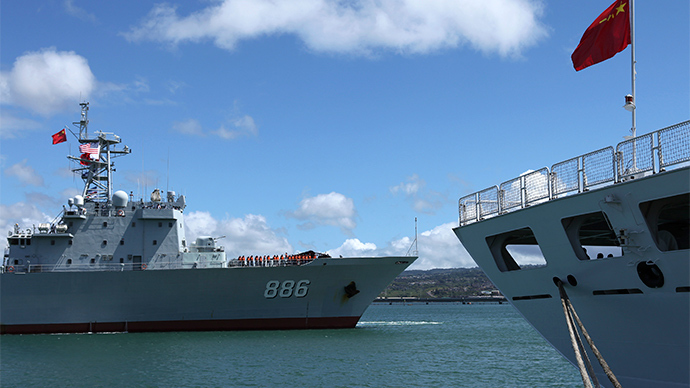 China has sent an electronic surveillance vessel to international waters off Hawaii to keep an eye on a US-led Rim of the Pacific Exercise (RIMPAC) involving 22 countries, despite Beijing being one of the countries invited to participate in the drills.
The Chinese Dongdiao-class auxiliary general intelligence (AGI) surveillance ship is stationed outside US territorial seas but within the 200-nautical mile Exclusive Economic Zone, according to Captain Darryn James, chief spokesman for the US Pacific Fleet.
"US naval forces continually monitor all maritime activity in the Pacific, and we expect this ship will remain outside of US territorial seas and not operate in a manner that disrupts the ongoing Rim of the Pacific maritime exercise," James told Bloomberg, adding that the ship is not part of the RIMPAC that is now under way.
"We've taken all necessary precautions to protect our critical information," James said, adding that "this is the first time a nation has ever sent a surveillance ship near Hawaii while also having invited ships participating in the RIMPAC exercise."
Chinese Navy near Hawaii: First time participation in US-led RIMPAC drills

Four ships of the People's Liberation Army Navy with an estimated 1,100 sailors on board are participating in this year's RIMPAC exercises, normally held every two years since 1971. The Chinese ships include the missile destroyer Haikou, the missile frigate Yueyang, the supply ship Qiandaohu and the hospital ship Peace Ark, making it the second largest force after the US.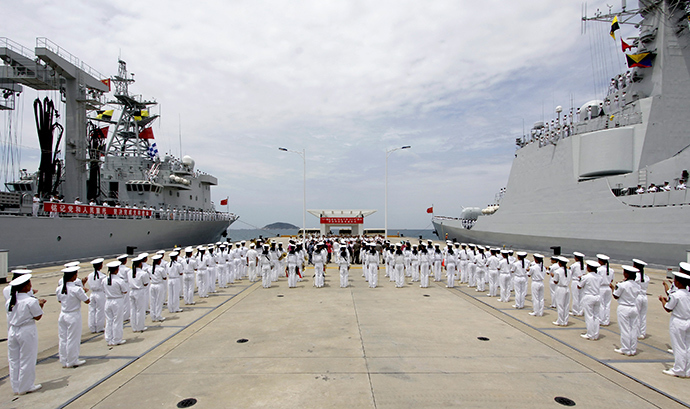 RIMPAC is the world's largest joint naval exercise featuring 22 nations, 48 ships, six submarines, 200 aircraft and 25,000 personnel. In 2014 it is being held from June 26 to August 1.
China first asked to join RIMPAC in 2012 but was not invited, at that time it also deployed a spy ship to monitor the drills.
James refused to speculate on the ship's assignment, telling USNI News that "any questions about the ship's intent or capabilities will need to be addressed by the People's Liberation Army Navy."
Meanwhile an official in China's Ministry of Defense told the Wall Street Journal that the PLA's ships respect international law. "China respects the rights enjoyed by all relevant coastal states under international law, and hopes that relevant countries respect the rights enjoyed by Chinese ships according to the law."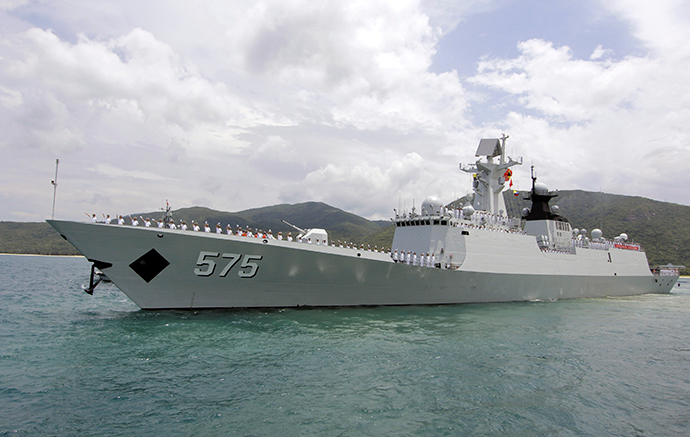 You can share this story on social media: