China to hold its 'biggest-ever' foreign navy drills with Russia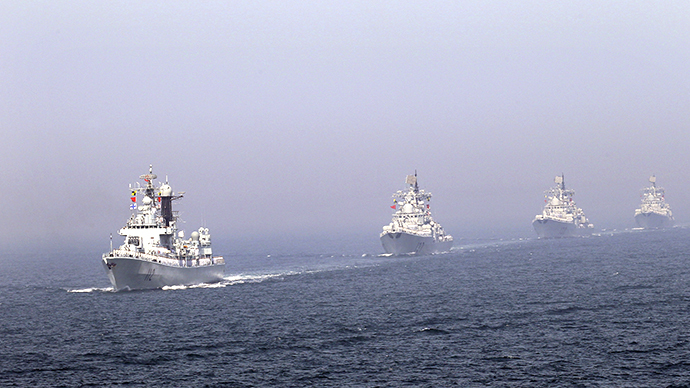 A Chinese fleet of seven vessels is on its way to Vladivostok to participate in its biggest-ever foreign joint exercise with Russia. The drill, the Naval Interaction-2013, will be held from July 5 to 12 in the Sea of Japan.
The Chinese Navy has sent four guided missile destroyers, two guided missile frigates, a supply ship, three ship-borne helicopters and a special operation detachment from the port of Qingdao in eastern China.
"This marks our navy's single biggest deployment of military force in a China-foreign joint exercise," the Chinese Defense Ministry said, as cited by AP.
In total, about 20 vessels, and more than ten planes and helicopters will take part in the naval exercises which will kick off in Peter the Great Bay near the city of Vladivostok in Eastern Russia.
The Russian and Chinese navies will practice liberating a ship seized by pirates, convoying and will conduct search-and-rescue operations, Roman Martov, a spokesman for Russia's Pacific Fleet, told Itar-Tass on Tuesday. They will also practice organizing joint air defense, anti-submarine and anti-ship defense.
The drills are not targeting any third party, underlined Fang Fenghui, chief of the General Staff of the Chinese People's Liberation Army (PLA), reported Xinhua
The exercises are "meant to strengthen cooperation between the two armed forces in military training, enhance their capability in coordinating military operations, so that they can play a positive role in safeguarding regional security and stability," Fang stated on Monday, during his visit to Moscow where he met with his Russian counterpart, Valery Gerasimov.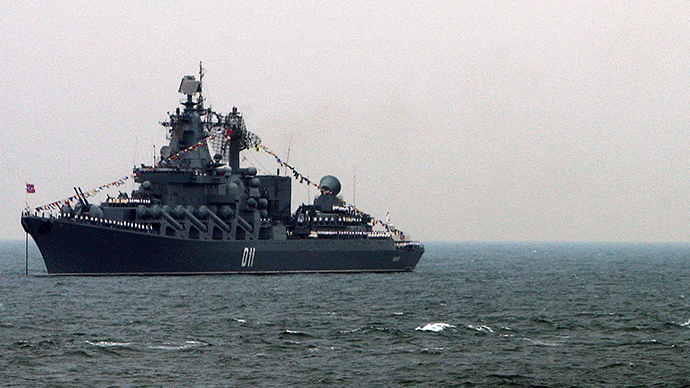 Fang and Gerasimov announced that the two powers will also hold joint anti-terrorism drills in Russia's Ural Mountain region of Chelyabinsk from July 27 to August15. 
Russia and China have regularly held joint naval drills since 2005 within the framework of the Shanghai Cooperation Organization. However, the Naval Interaction-2013 will be only the second exercise conducted outside the SCO: the first was held in April last year.

In recent years, the Chinese navy has participated in a series of joint exercises in the Pacific and Indian oceans, while Chinese ground forces have taken part in land war games organized by the SCO.
The July Sino-Russian drills come shortly after the US-Japanese war games - code-named Dawn Blitz -were conducted on San Clemente Island, 75 miles northwest of San Diego. The two powers were reportedly preparing for a possible Chinese invasion of the Senkaku Islands – the subject of an ongoing spat between China and Japan. Beijing was reportedly firmly against the drills and had requested through diplomatic channels that Washington and Tokyo cancel them. 
Although the cooperation between the Chinese and American navy has been limited, next year China will take part in the world's largest navy drill – US-organized multinational Rim of the Pacific exercises.
You can share this story on social media: